iTam Tam Trendy Docking Station Hands-On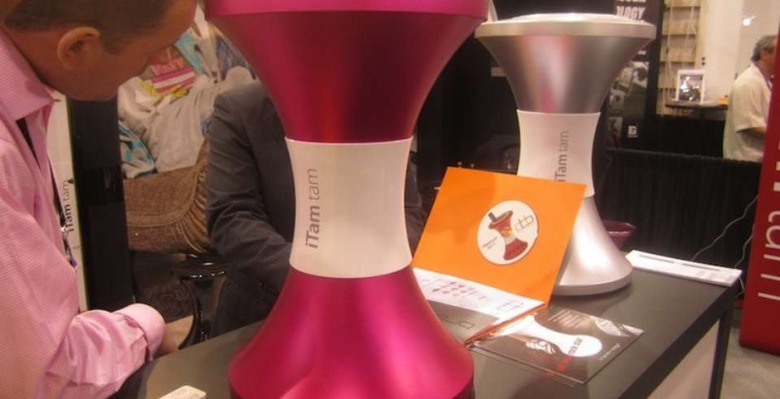 The Audio industry is always huge at CES, and to stand out, you're going to need an innovative or interesting product. This is exactly what Branex Design has done with their new iTam tam Premium Docking Station.
Combing superior audio quality with impressive design, the iTam tam is definitely an interesting furniture piece. The dock is compatible with all docking iPod models and boasts 3 independent speakers, 1 subwoofer, and 2 circular placed midrange tweeters.
The design is based off of the 1968 Tamtam stool and can fit in pretty much anywhere with a modern decor. Available now, the stool retails for around $500.