It sure looks like Overwatch is coming to Nintendo Switch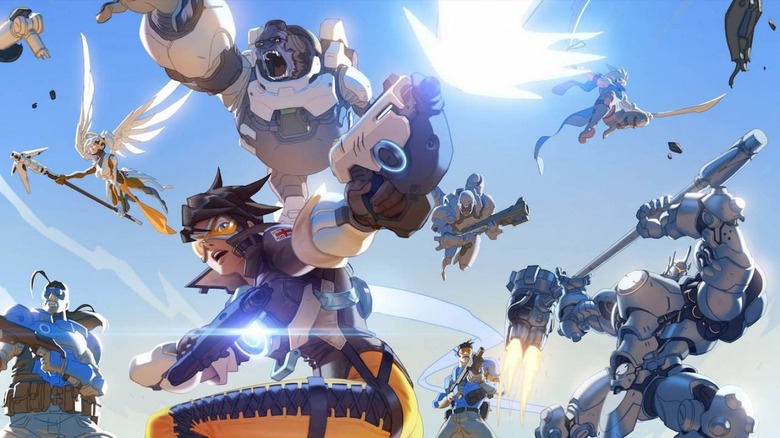 From the day the Nintendo Switch was announced, gamers have been pining for ports of all sorts of very popular games. One game that often comes in conversations regarding the Switch is Blizzard's Overwatch, which is available on all other modern platforms – PC, Xbox One, and PS4. Now, two years and some change after launch, it seems like Overwatch may finally be coming to the Switch.
While there isn't any official confirmation of an Overwatch port for Nintendo Switch yet, there have been a few leaks that indicate such a game exists. Late last month, famed Twitter leaker and video game deal hound Wario64 posted images of an Overwatch-themed Nintendo Switch that had briefly appeared on Amazon. Check out his tweet below:
Overwatch-themed Nintendo Switch case (PowerA) listed on Amazon https://t.co/5pceXbSUrZ

"Officially Licensed by Nintendo and blizzard entertainment" pic.twitter.com/yfK0YzmLuN

— Wario64 (@Wario64) August 26, 2019
Now, a new post on ResetEra purportedly shows a European retail listing for Overwatch on the Switch, giving it a release date of October 18th. Taken on their own, these leaks may not mean very much, but it's well worth pointing out that Kotaku has confirmed the veracity of these leaks with sources of its own. That lends a bit of credence to leaks that might otherwise be unremarkable.
If Overwatch really is coming to the Switch next month, it probably won't be long before we have official word. Later tonight, Nintendo is scheduled to host another Nintendo Direct focused on games that are hitting the Switch in 2019. While we know that we'll see more from two titles in particular – Pokemon Sword and Shield and Luigi's Mansion 3 – Nintendo has been hush-hush on what else we can expect.
So, if nothing else, that Direct will be worth tuning into to see if Nintendo does indeed announce Overwatch for the Switch. The show begins at 6 PM ET/3PM PT tonight, and you can watch it via the embedded YouTube video above or by heading over to Nintendo's Twitch page.