It Might Soon Be Safe To Buy A BlackBerry KEYone Again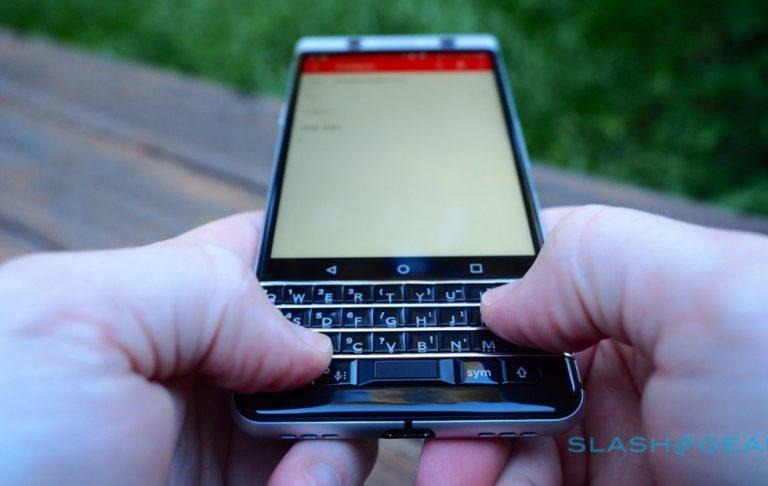 What was supposed to be a dream come true for BlackBerry fans turned out to be a nightmare for some. The BlackBerry KEYone, which is probably the best QWERTY BlackBerry Android phone money can buy was near perfect for those obsessed with QWERTY keyboards. It had, however, one very fatal flaw. The screen would drop or be dislodged, sometimes with very little force. Although it denies any manufacturing error, BlackBerry promised it would strengthen the adhesive used under its screens. And that promises has started rolling out to retailers and carriers for users to buy or exchange.
It isn't a clear cut situation. On the one hand, you have some KEYone owners, including JerryRigEverything, who were shocked to discover their smartphone's screen easily pried off with little bending or dropping. Then you have others, like CrackBerry's Kevin who've had better luck torturing their KEYone's before the smartphone yielded its screen.
The prevailing theory was that the smartphone used little to no adhesive to keep the screen down, a huge failure for smartphone veterans like BlackBerry and TCL. BlackBerry Mobile, for its part, denied any such manufacturing defect. It, however, promised to make sure that future models have even stronger adhesive. Those improvements were already implemented, said BlackBerry, and the new and improved models have started to hit stores and carriers.
So, in theory, the BlackBerry KEYone has been "fixed" and you could buy one already without fear of the screen dropping off. In practice, however, there might be a bit of confusion as to which units are included in the new batch. Since BlackBerry doesn't exactly consider it a factory defect, it will probably not give out such details. It does, however, assure owners that such issues are still covered by manufacturer warranty and can be replaced. Hopefully with a fixed unit.
SOURCE: CrackBerry