IT Chapter 2 trailer is here to twist your brain into spaghetti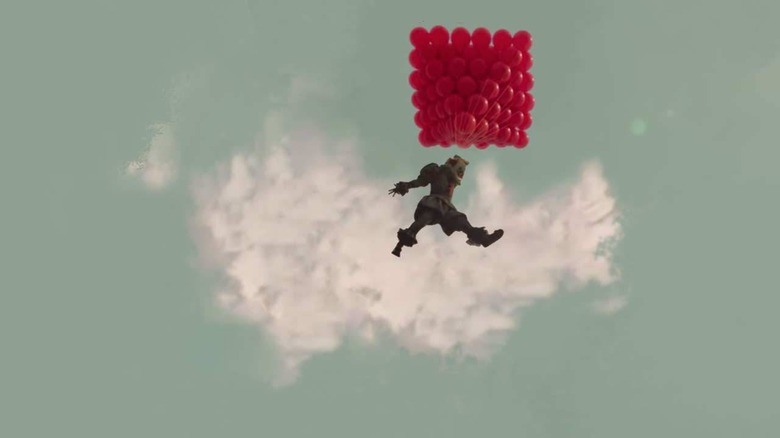 Let's have a look at the IT Chapter Two trailer right this minute – and don't say we didn't warn you: It's freaky. This trailer first dropped on Thursday, the 9th of May, 2019. At that time, this film was scheduled for release on September 6th, 2019. Maybe that means it's so very extremely scary that it doesn't even need a Halloween rollover?
You're going to see Jessica Chastain right out the gate. If you're familiar with the original made-for-TV IT saga, you'll know this scene. What you might not recognize is the little twisty boy down the hallway.
This film will also star Isaiah Mustafa, James Ransone, James McAvoy, Jay Ryan, Bill Hader, and Andy Bean. Wait a second. Bill Hader? Yes, that Bill Hader, the one that you saw in The Skeleton Twins. No? Trainwreck. No? The television series Barry. Come on now.
Maybe you know Bill Hader as a voice in Inside Out! There we go. He was on SNL for about a million years and in Documentary Now! If you've not seen that, oh my god go see it right now on Netflix.
IT Chapter Two, or as the trailer and WB title it, IT CHAPTER TWO, is rumored to have the bloodiest scene in any horror movie, ever. Not sure how you quantify such a thing, but there it is! More blood than the sink scene, right?
Bill Skarsgård is going to be Pennywise again, of course. Derry is in for another nightmare. Do not watch this trailer with your children in the room. Do not watch this trailer if you, yourself, are a child. Beware the twisty child.
Also note: The film is described by WB in a very matter-of-fact sort of way. Almost makes you feel like it's just a documentary. "Because every 27 years evil revisits the town of Derry, Maine, 'It Chapter Two' brings the characters—who've long since gone their separate ways—back together as adults, nearly three decades after the events of the first film."
Like, no big deal! Just the latest visit of evil, we'll be fine. We'll all be fine. I'll be under the bed!