iSuppli lists Kingston as top memory module maker for 2009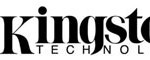 We may be half way through 2010 already, but iSuppli has just released the rankings for memory makers for 2009. The company looks at market share and revenue to determine the leader in the global market.
ISuppli has found that Kingston was the top memory maker in 2009. According to iSuppli, the company had 40.3% of the memory market for DRAM modules last year. According to iSuppli, Kingston raked in $2.85 billion on memory alone.
The second place company in memory was A-Data with 7.4% of the market. The top five included Ramaxel, Smart Modular, and Crucial. Enthusiast favorite Corsair was number eight on the top ten list with 3.5% of the market.