ISS crew officially welcomes SpaceX Crew Dragon capsule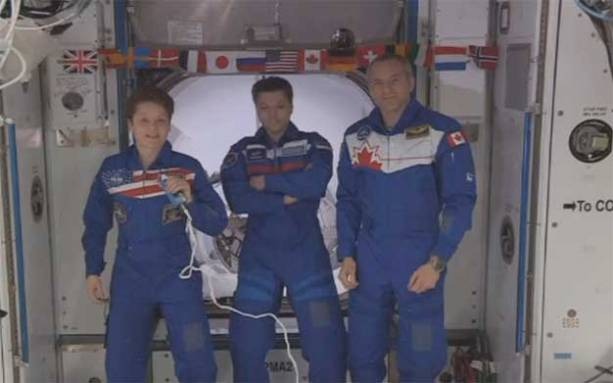 The weekend was a big one for space fans and enthusiasts in the US. SpaceX made a successful launch of its Falcon 9 rocket with the Crew Dragon capsule on board. The launch and travel to the ISS went off without a hitch.
The capsule was unmanned but carried a dummy called Ripley fitted with all sorts of sensors to measure the effects the launch would have had on humans inside and some supplies. The Crew Dragon then successfully docked with the ISS using automatic systems.
That successful docking happened on March 3. Yesterday the ISS crew opened the hatch between the space station and the Crew Dragon spacecraft for the first time. The capsule was also configured to remain attached to the ISS for the duration of its stay.
That means the Crew Dragon had to have the intramodule ventilation system installed that is in charge of moving air from the capsule to the ISS. The crew also installed window covers and checked vales inside the capsule before the official welcoming ceremony.
That welcoming ceremony was broadcast on NASA TV; the video can be seen above. Crew Dragon is set to remain in orbit attached to the ISS until early Friday morning. Ultimately, it is designed to remain attached to the ISS for up to 201 days during regular missions. Splashdown in the Atlantic Ocean is set for 8:45 am, Friday, March 8.