iSoundCap Ski Cap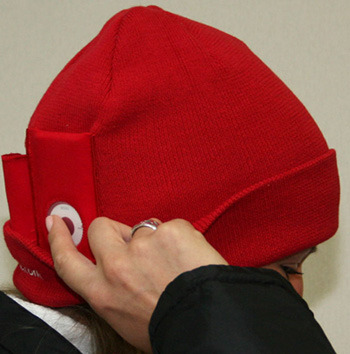 Stay warm on the slopes while skiing to the tunes of your favorite tracks. The iSoundCap attempts to deliver this functionality fashionably by creating a unique ski cap that essentially straps your iPod to your head. It is made of 100 percent acrylic to supposedly help keep your iPod dry and your head warm.
The iSoundCap ski cap comes in red, white, black, and khakhi. A clear plastic window allows your fashionable iPod scroll wheel to peep through.for easy access. Several eyelets also allow you to more easily manage all the wires.
Priced at $22.95 and is expected to ship on Dec. 18th.
This iPod holder gives that warm, fuzzy feeling [Via: Crave]