iSmart shows off their new home protection products at CES 2014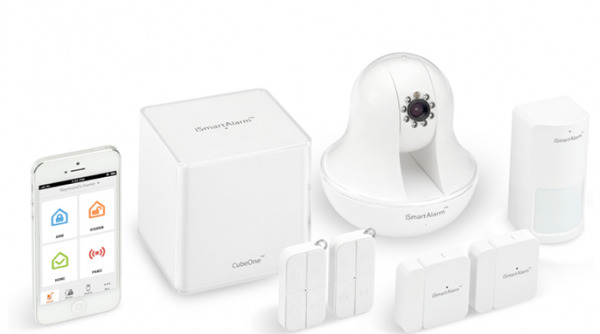 Home protection is a concern for any home owner. It can be expensive, though, when considering monthly fees and maintenance cost. Those who rent are often left to lean on the property owners, or pay for renters insurance. At CES 2014, we ran into a company names iSmart Alarm, which offers both home protection and automation, all for the cost of a power outlet.
Their slew of products can protect your home and keep you informed, and you won't even pay a monthly service fee. Their products don't require wiring, and there is no installation. Rather than go through a third-party company, you stay in contact via the same method you do with anything else — an app. Once you purchase the product, you are in control,, and are indebted to no one. While we are usually cautious about home automation, we think this has the potential to catch on in a big way.
There are several offerings, from a motion detector which sits on a table (or mounts to a wall) to a outlet add-on that lets you control lamps or other power consuming devices. iSamrt Alarm is also introducing the Doorfront, which the company tells us can act like a buffer for the most used access point of your home. It brings a camera, doorbell, and intercom functionality, all in one smart looking device. It notifies you via the app (available for iOS or Android) if there is motion, or if someone rings the doorbell. From there, you can communicate with them, or just see where UPS hid that package you were expecting.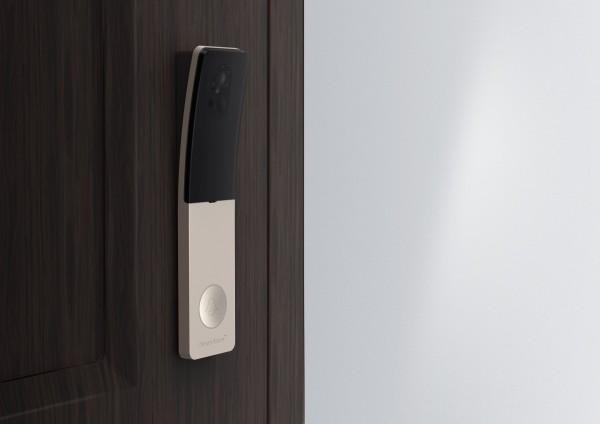 All of iSmart's stuff can work together, or independently. There is also a window breakage monitor that alerts you if someone busts in Mission Impossible style, and coupled with the motion detector, your stuff will be safe and sound. If the brave would-be thief decides to ignore the alarm, you can watch form your iSmart monitor. All tolled, this might be the simplest way to protect your home.