Ever find yourself in the shower wishing you could catch up on the latest conference call or listen to Spotify? Niche, perhaps, but since the smart home won't be satisfied until the place you scrub yourself with a flannel is fully connected, iDevices hopes you'll consider putting its new iShower2 alongside your medicated shampoo and that novelty soap your parents brought you back from their last vacation. A wireless, waterproof speaker, it hooks up via Bluetooth to a phone or tablet up to 200 feet away.
It's not the first time iDevices has tried to climb behind the shower curtain with you, but the second-gen version adds in the ability to join calls. A microphone and speaker turn it into a speakerphone for hands-free use, though you may have to explain why there's the sound of running water in the background.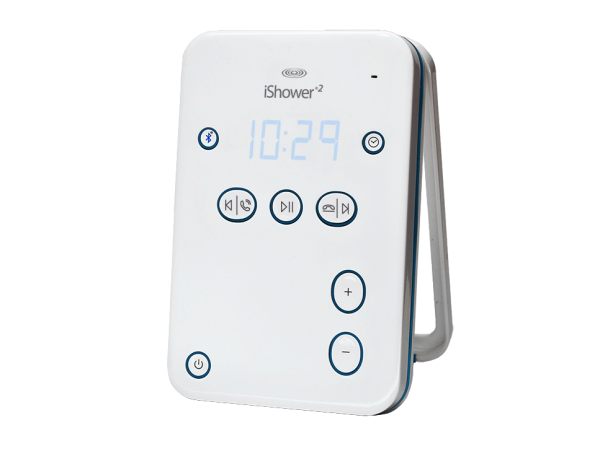 If you're not feeling social, the iShower2 also works for media streaming. That could be anything from music through to audiobooks and even the audio output from apps, iDevices suggests; there are basic play/pause, track skip, and replay track keys on the speaker itself.
Up to five different user profiles can be stored, each linking to a different account, and there's an LED clock built in so that you don't get too distracted and use up all the hot water.
Waterproof phones, such as those from Sony's recent Xperia range, are increasing in number, but actually controlling them in the shower can be finicky: wet hands and touchscreens can be difficult partners. Whether that makes the $99.99 iShower2 a must-have for your bathroom depends on whether you see a quiet shower as a chore or an escape, perhaps; you've got until November when the wireless gadget starts shipping to decide either way.
SOURCE iDevices