Is this our first look at the Galaxy Note 8? Probably not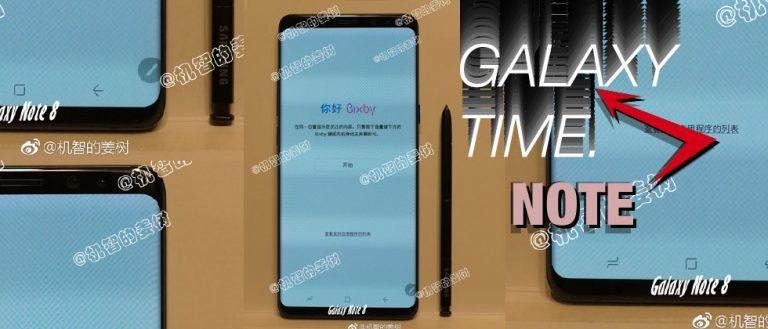 Samsung's spring flagship – the Galaxy S8 – hasn't even shipped yet, and already we're onto what to expect in autumn. An image of an alleged Galaxy Note 8 is making the rounds today, giving us what could be our first look at the next phone in the Note lineup.
The image in question appeared on Slashleaks over the weekend. It was posted by Leakspinner and shows off a phone displaying the Bixby setup screen standing next to a vertical S-Pen. While it could be the Galaxy Note 8, there's plenty of reason to approach this with a lot of skepticism.
For starters, we don't see any branding on the phone that identifies this as the Galaxy Note 8. Complicating matters more is the fact that this appears to be a retail-ready phone and not a prototype, when we're at least five months out from the launch of Galaxy Note 8. It seems like a Note 8 spotted this early in the game would be a little more rough around the edges.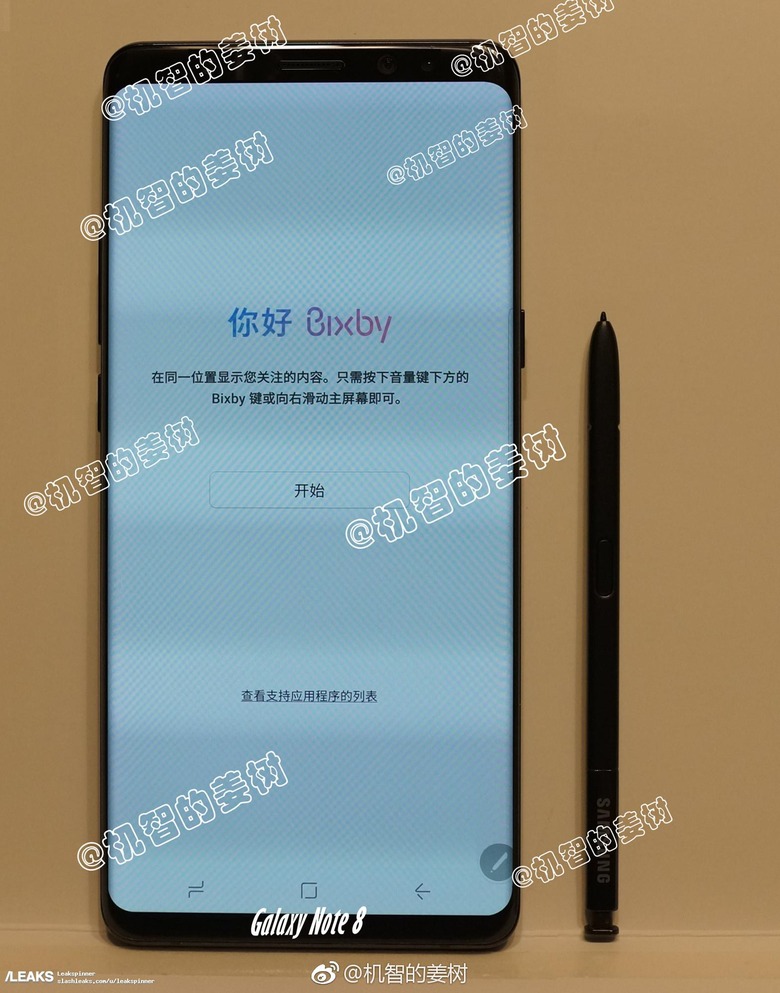 The most damning bit of evidence, however, comes from this photo's original source. This image was originally posted to microblogging site Weibo on April 1, 2017. That means we're likely looking at an April Fools prank that initially went undetected. With all of this in mind, it seems likely that this is a Galaxy S8+ someone placed next to an S-Pen from a previous Note.
There's always an outside chance that this is indeed the Galaxy Note 8, but even if you're ready to hop aboard the hype train, it's best to take this with a grain – possibly a bucket – of salt. All of the focus will be on the Galaxy S8 in the coming weeks and months, so don't expect the legitimacy of this image to be determined any time soon. For now, though, head down to the comments section and let us know what you think – is the the Galaxy Note 8 or just an April Fools joke that has gained a little too much traction?
SOURCE: Slashleaks