Is Comcast down? Outage is fixed says telecom firm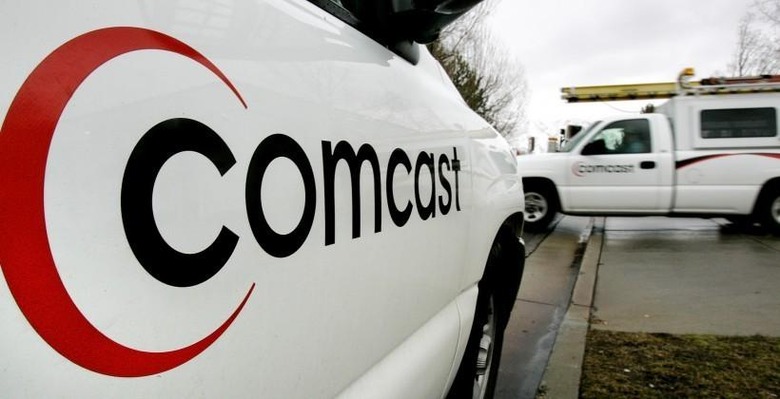 If you've been struggling to get online today, a widespread Comcast outage might be to blame, though the cable provider claims a restoration is underway. Subscribers across the US reported issues with their Comcast connection from early this morning, with complaints that both internet and premium cable channels weren't playing ball.
Adding to the confusion has been the sporadic nature of the downtime. Issues have been reported in multiple states, though Washington DC, Pennsylvania, Illinois, and Oregon appear to be the most affected.
According to online fault trackers, the first widespread reports began filtering through at around 9am Eastern.
Comcast acknowledged those problems earlier, though did not identify exactly what the cause of the downtime might be.
As of an update issued within the past hour, however, the company said that its engineers had repaired the fault, and that service should be coming back online shortly.
"We have repaired the temporary network interruption that impacted some of our services this morning. Our engineers continue to work on this issue and almost all services have already been restored. We apologize for any inconvenience this has caused our customers" Comcast
It's unclear at this stage exactly how many subscribers have been impacted, though as is to be expected some of the more vocal took to Twitter to complain to the company.
NOW READ: A clever hack auto-tweets complaints when Comcast slows down
Despite Comcast's claims that the problem has been addressed, some users still report ongoing issues with their networks. Those ranged from webpages refusing to load, through to cable TV channels not coming through, though customer support services did warn some subscribers that their problems might not be linked to today's outage.
Comcast's internet provisions have made headlines recently with the news that the company has begun offering DOCSIS 3.1 gigabit connections, though like other internet service providers it's only on a very small scale. Atlanta and Nashville are the first two locations to get the gigabit option, while Comcast says that Chicago, Detroit, and Miami subscribers can look forward to it in the second half of 2016.
Although the company began installing domestic gigabit connections in 2015, by switching to the DOCSIS 3.1 standard it will allow Comcast to deliver the higher speeds over traditional wiring. That will negate the expensive requirement of re-wiring homes with fiber optic cables, as has been the case so far.
In fact, so the telecoms company promises, once it has finished upgrading an area to support the technology, subscribers will simply be able to connect a new modem to their existing ports and benefit from the dramatically increased speeds.