Amazon recently introduced their streaming music service, which finally opens up their massive catalog for our listening pleasure. They've also entered a crowded, changing music landscape which has migrated from downloading to streaming tracks. Like Apple's acquisition of Beats, it seems the online shopping giant just couldn't resist. Is Prime Music worth it, though? We compare it with similar services to find out.
Competition
For this exercise in music comparison, we'll liken Amazon Prime Music to Play Music All Access and Spotify. Those two provide a good sampling of the different types of streaming options around. We'll also concentrate on mobile use, since that's a level playing field.
With Spotify, you get a streaming radio derive that's free to use, but supported by ads. You can browse their massive library of music, streaming at your will. You can opt for an ad-free version as well, which will allow you to download tracks in addition to streaming.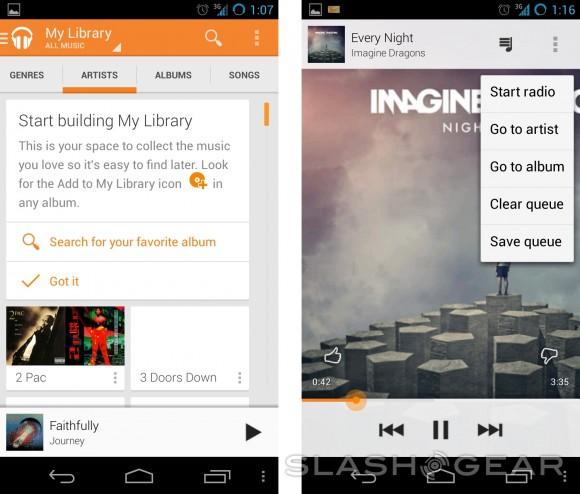 All Access also gives up the entire library, but only offers a paid subscription model. You can link up to ten devices, and it supports playback on all of them simultaneously. It automatically curates playlists based on your listening habits, not forcing you into the laborious process as Spotify does.
Spotify has a neat music discovery system, giving it a social aspect not many other services can even blink at. The problem there is that it asks you to link to your social media profiles like Facebook, which can mean your listening habits become public fodder. A neat twist, but ultimately a blunt instrument, like Spotify itself.
All Access has a great discovery tool in search, and the ability to start a radio station from any song is neat. I've discovered more great artists by finding tracks from that option than any other method on any other service.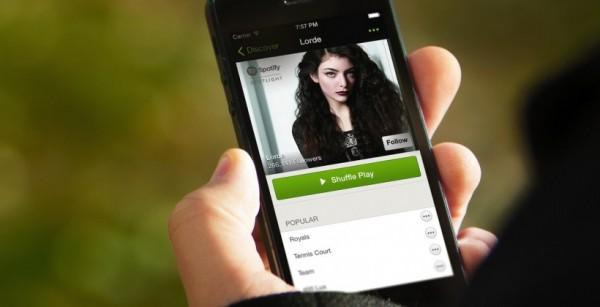 Amazon
What Amazon offers is streaming to a single device at a time, free of charge, and only for Prime members. Basically, if you have Prime, you now get to stream music in addition to everything else on offer. You only get to stream to one device, though, so this works best for the single person with a solo device.
If you wan tot change devices, you have to shut down streaming on the first device to listen on another. That's a headache. There's also no clean way to play it on a home theater system wirelessly, an Amazon Fire TV isn't a device you can listen on just yet. Again, if you have a single device and a Prime membership, this is great.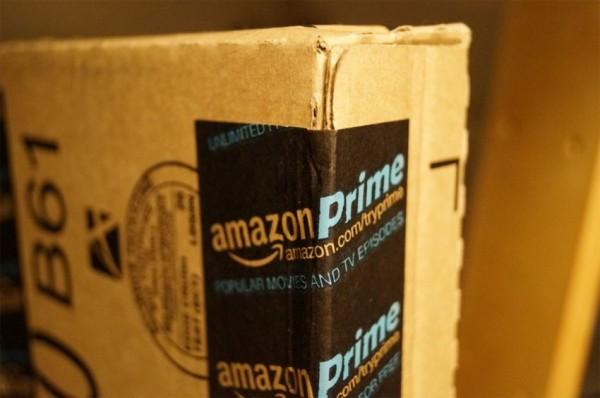 Conclusion
If you don't want to spend, go with Spotify. You'll have to suffer through ads, and the unlimited streaming ends in six months, but it's still a great way to get music. The cumbersome playlist creation may put you off, though. Social integration is neat, but ultimately more noise in your stream.
All Access is cheap enough at $9.99/month (just like Spotify's premium service), and offers a ton of music and neat discovery methods. You can link up to ten devices, too, so if you have a family or multiple devices, this works best.
Amazon's service is an add-on to Prime, so you're paying nothing. You also aren't getting much aside from their amazing catalog. Playlists are curated, too, just like All Access — a nice touch, but not enough to warrant limitations elsewhere.
If you're deciding based on music, All Access is the champion. It offers most of what makes any other service great, and the price is right. Spotify may be social, but that's a niche. Amazon deserves a nod, though, because you also get two-day shipping and streaming media for your spend. We wouldn't go out of our way to get Amazon Music, but it's there for Prime members, and that's nice.