IRS clarifies confusing Fortnite V-Bucks tax requirement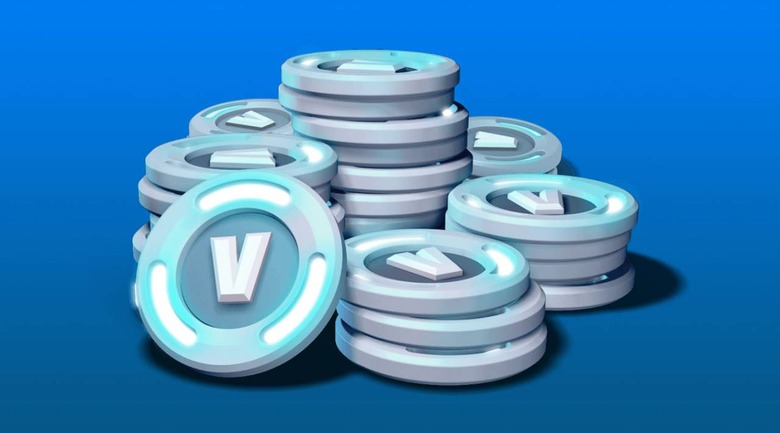 The IRS has offered clarification on the confusing and panic-inducing Fortnite V-Bucks tax reporting requirement that appeared on its website. At the time when it was first noticed, the IRS's website said that Fortnite players were required to report the V-Bucks they spent in the game. When the requirement went viral, however, the taxation agency quietly deleted the requirement, confusing taxpayers.
For those who are still unaware, V-Bucks is the digital currency used in the battle royale game Fortnite. These digital coins have no real-world value; Epic Games doesn't allow its players to sell them and it regularly reverses purchases that are made with V-Bucks acquired using unofficial means.
This virtual currency can only be purchased within the game using real-world money; the company also gives some of these coins away to Battle Pass holders for free as rewards. V-Bucks can only be redeemed in the game for things like cosmetics, weapon wraps, and for the seasonal Battle Pass feature.
This makes the game currency distinctly different from cryptocurrencies like Bitcoin, which are subjected to taxation. However, some taxpayers recently noticed that the IRS's website listed V-Bucks and Roblox alongside Bitcoin as examples of virtual currencies that are 'taxable by law.' This raised some pretty big questions and concerns, particularly among parents who weren't quite sure what their child's game habits may mean for their tax return.
In response to questions, the IRS quietly updated its website to scrub the references to V-Bucks and Roblox, instead leaving only Bitcoin as an example of a taxable virtual currency. That change only raised more questions, prompting the agency to issue a proper statement on the matter.
The IRS recognizes that the language on our page potentially caused concern for some taxpayers. We have changed the language in order to lessen any confusion. Transacting in virtual currencies as part of a game that do not leave the game environment (virtual currencies that are not convertible) would not require a taxpayer to indicate this on their tax return.