Iron Man 3 Trailer video up in teaser of teaser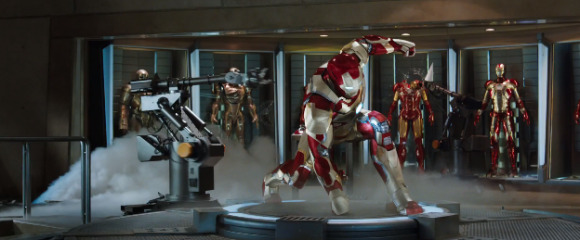 You're a lucky person if you're looking for a teaser of a teaser for Iron Man 3, because Marvel has just blasted us all directly in the face with 17 seconds of video you'll never forget. This teaser trailer is a teaser of a teaser – strange as that may be – with visions of a new inverted Iron Man suit, the back of Ben Kingsley's head, and lots of inception "BWOM" feelings with electronic buzzing blasts in the audio department. Needless to say, this trailer doesn't exactly tell us a whole lot.
What you will see is the look of this new film, starting with the suit as it appears above. This suit will undoubtedly bring Iron Man some new set of odd powers and will work with the fabulous new abilities (and less some Tony Stark-killing elemental damage) as seen in the Avengers. You'll also get a very brief glimpse at the new villain here Mandarin – as played by Ben Kingsley.
It's being hypothesized by the fan underground that Iron Man 3 will include at least one of the Infinity Gems. These gems are all-powerful next-level power-packed artifacts that, when combined, create the Infinity Gauntlet – this ties in with the cut-scene that appears at the end of the Avengers movie. Here in Iron Man 3, we'll likely lead up in to a set of several other one-off movies with the Avengers on their own, crowned off by another Avengers in a bit over a year.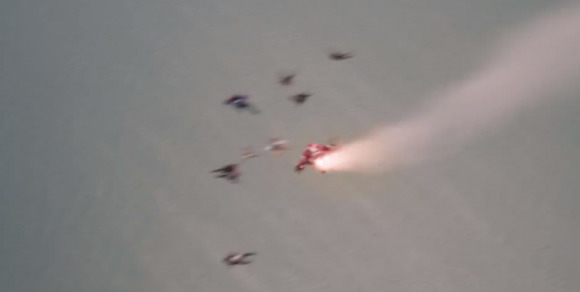 Pepper Potts appears here again played by Gwyneth Paltrow in a situation that's obviously causing her a great deal of pain. The gold Iron Man suit can be seen powering up for a blast and flying towards a swarm of flying armors not unlike his own. The whole video fades in and out with black – and it's so very epic! But it's only a teaser, and the real deal will be out tomorrow – can't wait!