iRobot's new Roomba 980 can be controlled with a smartphone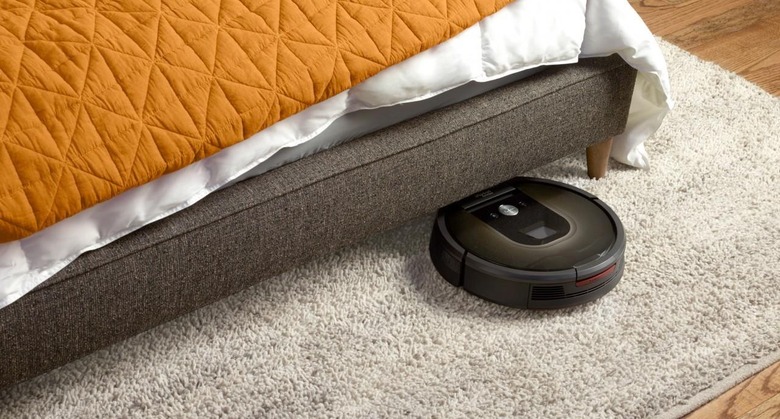 iRobot has rolled out its new Roomba 980, the latest among its long line of robotic vacuum cleaners. Says the company, the 980 is its best Roomba so far, able to clean better and handle itself in a more capable fashion than the previous version. This is the maker's first Roomba to use visual localization and adaptive navigation together, as well as control from a mobile app over WiFi and the improved ability to suck dirt off your floor.
iRobot hails this new model as its first cloud-connected offering that uses mapping technology — at least for its consumer-level customers. Using these technologies, the new Roomba is able to better learn the environment in which it is placed, and on the flip side, the Roomba's owner is able to better control the vacuum.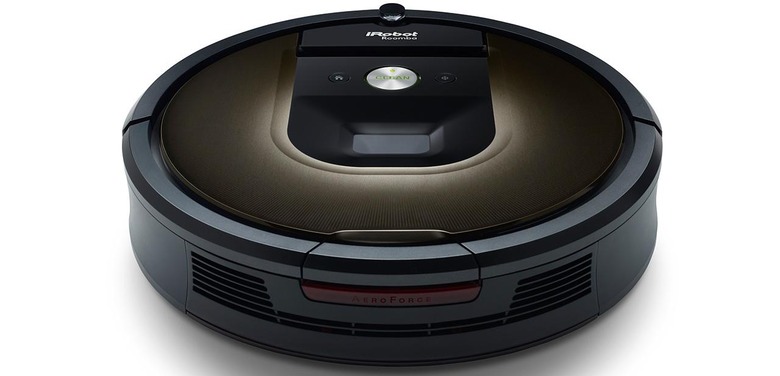 Says iRobot, it has paired its iAdapt Responsive Cleaning Technology with an array of new sensors that enable the Roomba 980 to clean a full floor on its own.
There's "vSLAM", which is the maker's Visual Simultaneous Localization and Mapping tech — the Roomba 980 marks this technology's first use in a consumer device. This is an aspect of iRobot's own iAdapt 2.0 Navigation with Visual Localization, enabling the new vacuum to make a map of a room as it vacuums.
This particular model can operate for two hours, and will return to its charging base on its own when necessary. There's a new HOME app for adjusting cleaning schedules and more over one's home WiFi network (Android and iOS available). Other features include the AeroForce Cleaning System with Carpet Boost, a low profile design, Dirt Detect, and dirt "extractors".
The Roomba 980 launches in North America tomorrow for $899 USD, and in Europe and Japan this upcoming fourth quarter (prices unknown).