iRiver Wave WiFi phone on sale in Korea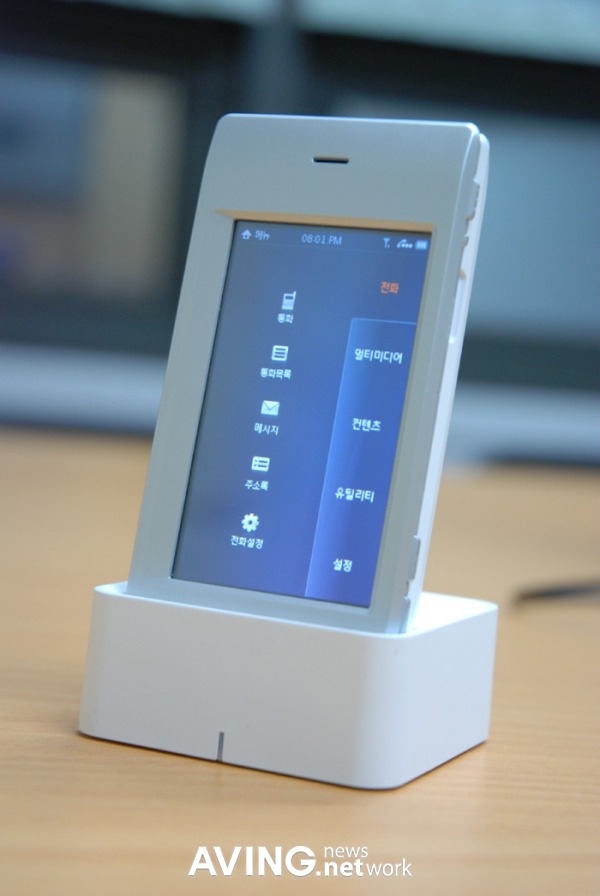 iRiver's parent company Reigncom and Korean cellular carrier KT have announced the release of the iRiver Wave, seemingly jumping the previously publicized March 9th 2009 launch.   The handset – which includes WiFi for media streaming, internet access and VoIP – will initially be available at ten "iRiver Zones" in Korea, before more mainstream availability.
The Wave has a a 3-inch, 480 x 272 touchscreen and in addition to mobile media (including audio downloads) has an FM radio and e-dictionary.  Internal storage is 4GB, expanded via miniSD, and the handset comes preloaded with access to the Bugs Music Service for on-device media downloads.  The media player can handle MP3, WMA, OGG and MPEG 1/2/2.5 audio files, and MPEG-4 (30fps 480 x 272) video files.
It's unclear what price the Korean carrier is asking for the Wave.  As usual, there's no word on a release in the US or Europe.
[via AVING]