iRiver T9 MP3 Player Features Shake To Switch Songs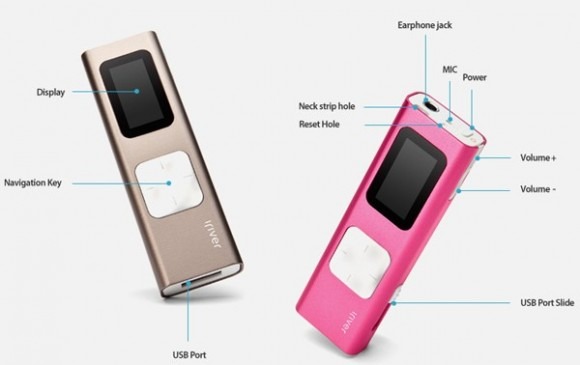 iRiver has just released a new MP3 player called the T9 that attempts to do everything except store very much music. The device is available only in 2GB and 4GB models, but hopes to make up for that in various interesting features beyond your music playback needs.
The T9 has a sleek Apple-esque form factor and looks almost like a thumb drive with a slide-out USB 2.0 connector. In fact, it works just like one, too. You can transfer files just by plugging it directly into your computer, or play music just by plugging it into a compatible USB port in your car or audio system.
A fitness mode helps to track your workout sessions including counting distances and calories. And there's no need to fumble with small buttons and controls, all you have to do to change songs, is shake the device. It has a high visibility 1-inch Mono OLED LCD display with a UI that easily switches based on the orientation of the device.
Other features include the ability to record sound, play FM radio, up to 24 hours of battery life, and support for a wide range of file formats. Its aluminum body comes in four colors. However, other than the long and lovely graphic below, no details were given on pricing and availability.

[via AnythingButiPod]