iriver Story Touch Edition dumps QWERTY for touchscreen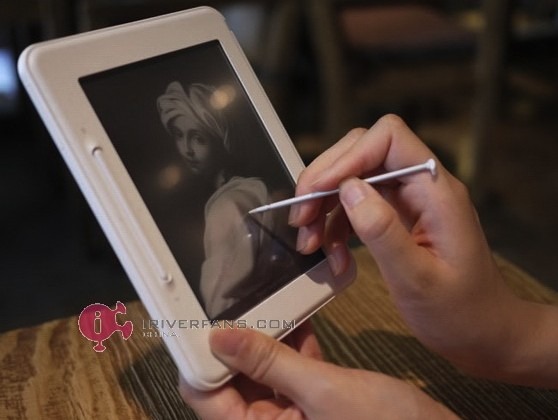 iriver's original Story ereader actually managed to make it out of Korea and to the western markets, which is why our ears are perking up at the talk of its successor.  According to the Chinese iriverFans forum, the iriver Story Touch Edition will ditch the first model's hardware QWERTY keyboard and replace it with a touchscreen layer for the 6-inch E Ink display.
There's also 2GB of onboard storage, an SDHC card slot, stereo speakers and a microphone, together with an accelerometer for automatic screen rotation and a stylus for touchscreen control.  Compatible formats include Epub, PDF,CBZ and DJVU for ebooks, MP3 OGG and WMA for music, and DOC, DOCX, PPT, XLS and XLXS Office files.
No sign of any integrated wireless, which is a shame, and neither is there mention of a price or when we might expect to see the Story Touch Edition launch.  It's yet to get a mention on the iriver site.
[via The Digital Reader]