iRiver NV - sleek media player and loaded with features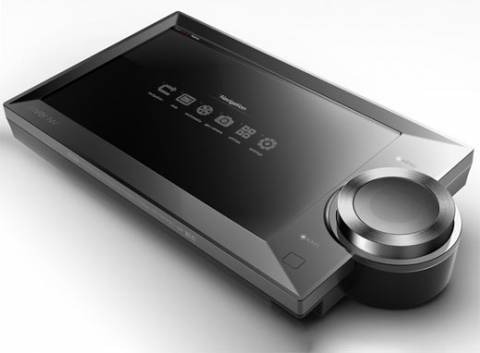 The iRiver NV is simply the sexiest media player I've seen so far. With minimalist design with a 7-inch LCD screen and a single navigation wheel, the iRiver NV got it all; the look, the touch, and the functions.
The iRiver NV features 1.3MP digital camera, a GPS, T-DMB digital television signals, and an FM transmitter for broadcasting your media playback to your radio or car stereo.
The LCD on NV uses LED backlight and displays a nice resolution of 800 x 480; making it great for video playback. iRiver NV uses Flash-based interface and also support Flash content in additions to the common media files. iRiver NV will ship in Korea late this year, there are no pricing information yet at this moment.
iriver nv: one smokin' hot media player [via technobob]