iriver launches the ULALA budget Android smartphone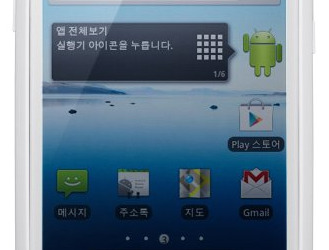 iriver, perhaps most popular for its portable music players, has launched its ULALA 1-K1 handset in South Korea. This Android smartphone has entirely low-end specs across the board with a price point to match, with the device costing approximately $95 USD. The Korean company may launch the handset outside of Korea depending on what response it gets domestically.
The ULALA 1-K1 is designed specifically as a budget smartphone, offering low-end specs across the board with a price tag to match at about $95 USD. The display is 3.5-inches with a super low resolution of 320 x 480. Inside you'll find a Cortex A5 processor, while around back there's a 3-megapixel camera accompanying a 0.3-megapixel front-facing camera.
The handset runs the old but trusty Android version 2.3.5 Gingerbread, a fairly antiquated version of the mobile operating system that has exceeded 4.0. Connectivity is your standard Bluetooth, Wi-Fi, and support for 3G. There's a microSD card slot with support for up to 32GB. Aside from its super-low price point, the ULALA also features dual SIM functionality.
iriver isn't delusional about what it is offering, aiming the low-end handset at the budget market and as a device for those who need a second phone as a backup or sacrificial model in the place of a primary phone. Few other smartphones are available at this price point that aren't complete garbage.
[via WSJ]