iRiver gives Japan a portable satellite TV PMP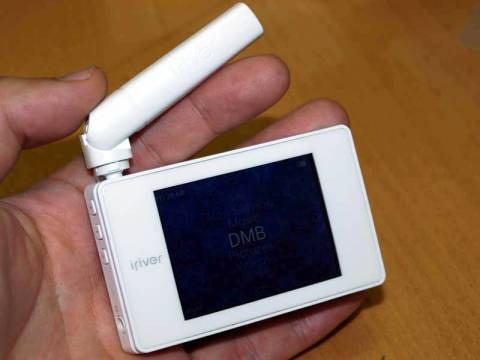 Holy crap, iRiver!  Or, more accurately, HO!ly crap, since this is actually the new, satellite TV grabbing HO! PMP.  Using the Japanese USEN mobile TV standard, the well-endowed little bugger can show television content as well as WMV/MPEG-4 video files and MP3/WMA/OGG audio.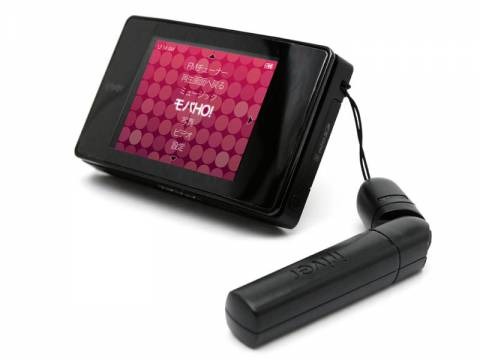 The aerial can be detached for portability (or if you're travelling to somewhere without USEN coverage) and the HO! uses the same D-Click full-screen navigation system as
have.  The display is a 2.4-inch 320 x 240 capable of 260k colours, while the onboard 1GB of flash memory can be expanded via an SD slot.  An FM tuner rounds out the media types, with presets available for both it and the satellite TV.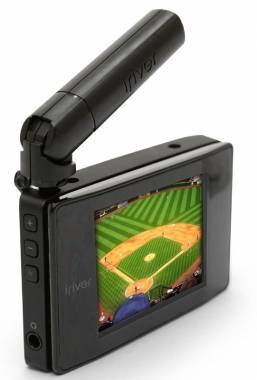 Synchronising is done by USB 2.0, and the battery is rated for 24hrs of audio, 4.5hrs of pre-recorded video or 3hrs of satellite TV.  It weighs just 73.8g and measures 80.9 x 16.3 x 49.5mm.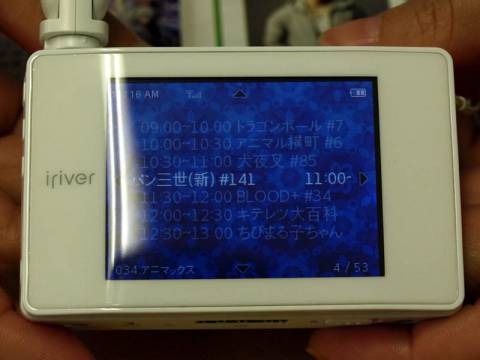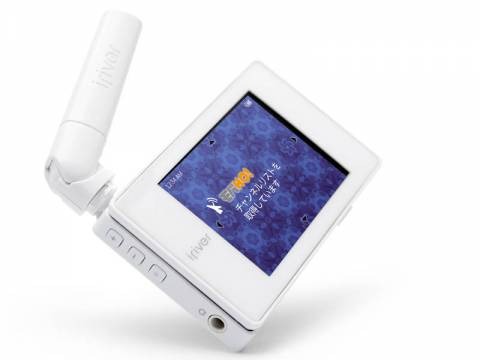 [via
]