Iris is a French EV that lifts the driver into the air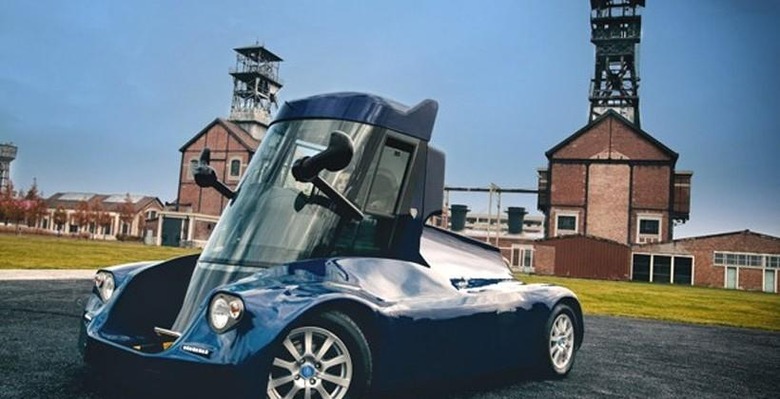 If you have ever been to the mall at the holiday season you have probably seen the police set up in a corner of the parking lot in a booth that raises them into the air so they can watch the entire parking lot without having to look between cars. A new French EV called Iris Viseo has the same idea with the ability to raise the driver into the air for better visibility.
The cool part about Viseo is that rather than being fixed to a single point like the observation platforms we see during the holidays, it is an electric vehicle and the driver can be raised into the air while the vehicle drives around. The cabin can be pushed 9.8 feet into the air.
The car is controlled by electro-hydraulics so while lifted to full height the driver keeps operating the vehicle just as he did when the cabin was fully retracted. The single seat EV is powered by a 127hp electric motor with power coming from a 48V battery. The body of the car is made of polyester fiber and 95% of the car can be recycled.
Viseo will never catch criminals in a chase, it has a top speed of 15mph, it can travel for 52 miles on a single charge, and a full recharge needs eight hours. Pricing for Iris starts at about $48,000. Check out the video to see the car in action.
SOURCE: AutoEvolution