iRig Mic HD review: a handheld digital delight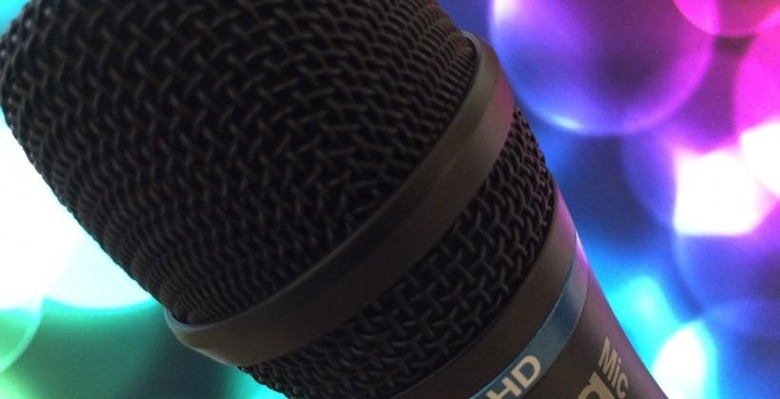 The iRig lineup is familiar to iOS and OS X users who produce their own music, or similar media. The iRig microphone was among the top of its class, bringing a straight-line way to record via your Apple devices. The iRig Mic HD is IK Multimedia's attempt to build on that, but does it live up? We'll find out!
Hardware
When you hear about peripherals for your iOS devices — or even your desktop — the immediate concern is quality. The iRig Mic HD is solidly crafted of a plastic body with metal mic housing up top. In the hand, it breeds confidence; you'd probably be okay if you managed to drop this for some reason (mic drop moment!).
Though very solid, the iRig Mic HD is also light. It's got a comfortable circumference, too, so if you were going to use this to conduct some interviews, it would be just fine. Well balanced and solid, the construction here is top-notch.
Ont he bottom is a microUSB port, which is your lone port here. Unlike other Microphones, this one doesn't ask for a dedicated power supply. With the iRig, you draw power from your device. While it's brilliantly simple, keep that in mind for longer recording sessions — your battery life will suffer a touch.
A small LED light tells you when you're connected and ready to go, while a small gain knob around back adjusts your input range. I have a fairly low voice, and tested the iRig Mic HD on several gain settings, speaking at a normal tone with the Mic roughly two inches from my mouth. It never failed to pick anything up.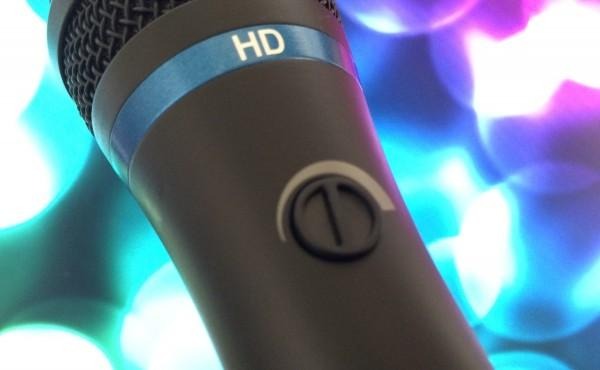 Software
Like the previously reviewed iLoud speaker from IK, the iRig Mic HD uses their suite of apps. If you're producing music — and that's IK's main aim with their lineup of hardware and software — you're familiar with what they have on offer. It's a plug-and-play operation, but you're not limited to their apps.
I tested this with a myriad of input software. Everything from notes on the iPhone to Garage Band on the Mac. At every turn, the iRig Mic HD flat-out performed perfectly. I never had any quality or gain loss on any platform, so it's easy to say this one marries well with just about any software you have.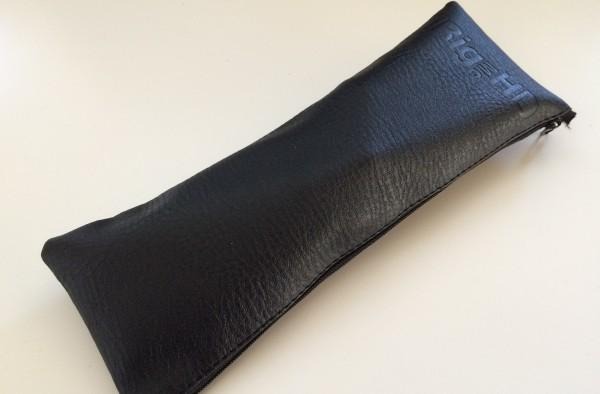 Verdict
The iRig Mic HD is purely digital, so those of you producing music — keep that in mind. There is no analog, here. If you're already digital or going that way, this one will not let you down. For $120, you could do much worse, and probably won't do much better.
If I have any pointed criticism, it's with the included add-ons, like the mic holder and cord minder. Both are plastic, but don't inspire the confidence of the iRig mic HD itself. The mic holder did it's job, but I would have preferred a more solid solution — say, one that locked the mic into position.
The bag is also fairly rudimentary, but gets the job done. If I slipped both included cables (Lightning to micro USB and USB to micro USB) along with the peripheral pieces into the bag with the Mic HD, it left no room for anything else I may want to tote along. The bag also isn't there to protect the mic, so be sure to keep it in something else when traveling (if you're concerned about damage).
Again, for the price, the iRig Mic HD is superb. I can see this being useful for a variety of folks out there, especially podcasters and those who are creating and editing music digitally. I'll be testing the iRig Mic HD out with an iPhone and the Beastgrip to see just how versatile it can be for video production, too.
The iRig Mic HD can be found via Amazon, direct from IK Multimedia.