iRex Digital Reader 1000S gets hands-on: decent display, slow CPU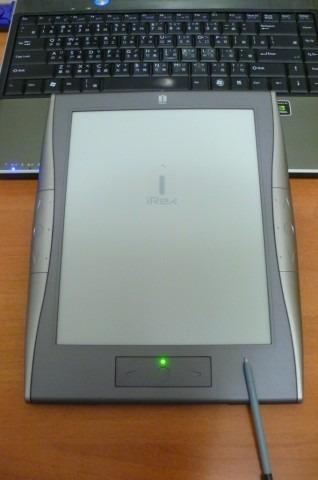 The higher-spec version of iRex's Digital Reader eBook range is still conspicuous by its absence, but we're gradually hearing more about the mid-range DR1000S.  After a brief hands-on back in October, the 1000S is back – this time with Engadget China – and again its a mixed report card.  The 10.2-inch, 160dpi display is certainly larger than many of its rivals, and it can show more, but speed – whether turning on, turning pages or rendering color images into greyscale – is still an issue.
The DR1000S takes 50 seconds to boot, from initially pressing the power button to being able to navigate menus.  It's something owners will be doing a lot, too, as iRex don't seem to have added a standby mode.  E-paper uses less power than a traditional LCD display, of course, but it still drains the battery; iRex may have a hard time persuading people content with their paper books that 50s to "open the cover" is worth it.
Happily a firmware update (to 1.02) aided battery life, and the display does seem to work well.  Image renders – particularly when asked to show a color image, which has to be reworked into greyscale – takes anything up to 10s depending on the size of the picture, but quality is decent.   
Check out the full post for all the details, but at $749 the iRex DR1000S still seems like it'll be a tough sell.