iQi Mobile adds iPhone wireless charging to any soft case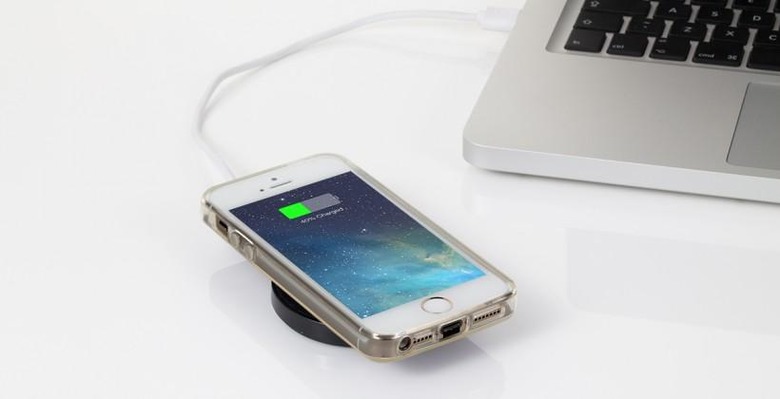 It's not that it's hard to plug in a wire to charge your iPhone, it's just not that convenient. It would be much more convenient if all you needed to do to charge your iPhone was place it on a charge plate and walk away. A project called iQi Mobile for iPhone has recently reached its $30,000 funding goal on Indiegogo and promises to bring easy charging to iPhone devices with Lightning ports.
The wireless charging system works for the iPhone 5, 5C, 5S, and iPod touch 5G. The charging solution that connects to the iPhone is impressively thin. The phone portion of the charging device is thinner than a credit card at 0.5mm thick at its thinnest point, growing to 1.4mm thick at its thickest. The device is so thin that you can use it with any soft case on the market.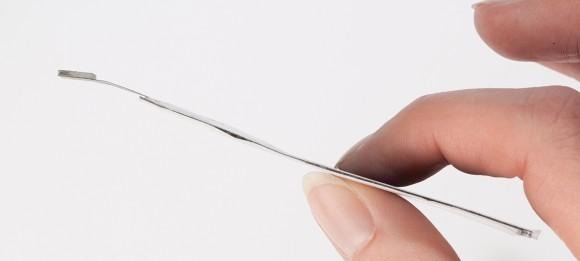 That means you can pick your favorite case or use a case you already have rather than having to use the case the charge system requires like other options on the market. The phone charging portion of the iQi system has a flexible wire that plugs into the iPhone Lightning port and the charger then wraps behind the phone and tucks inside the case.
The charging puck itself is a small circle that you sit your phone on for charging called the Koolpuck. It is able to charge any Qi compatible device and is 70mm in diameter. It's powered by a USB port and comes in black or white with seven different color silicone rings available. The iQi Mobile charger can be pre-ordered on Indiegogo for $25 without the Koolpuck charger. If you want the Koolpuck too it will cost you $90. If you already have a Qi wireless charging plate, you don't need the Koolpuck.
SOURCE: Indiegogo