CEDIA 2007 - iPort upgrades in-wall docks to support iPhone media streaming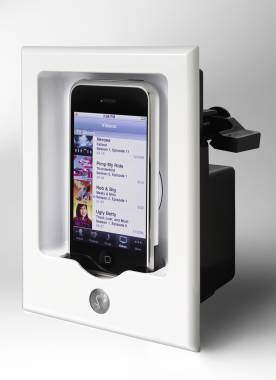 If distributed media is your thing – and let's face it, if you're saying it's not your thing, you're a dirty liar – and you've stumped up the pretty ponies for Apple's iPhone, then you'll likely be curious about iPort's new in-wall docks.  Compatible with both the iPhone and iPod ranges, the system uses a standard Apple Universal Port and lets you control your PMP – and access audio and video stored on it – from anywhere in your networked home.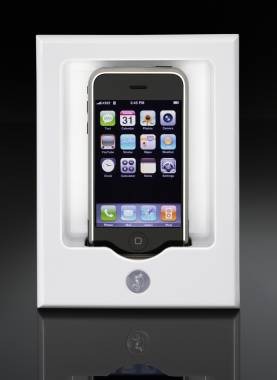 iPort's system is apparently compatible with "most" popular home automation systems, including Crestron and AMX, which means you can feasibly scamper through your iPhone via a tasty touchscreen in, say, the bathroom.  They'll be launching it officially at CEDIA, which our intrepid reporter Vincent Nguyen is currently on his way to.
The iPort range starts at $200 for the basic model, but if you want two-way control you're looking at $800 upward.