iPod Update Imminent: storage doubled, multicolor nano say sources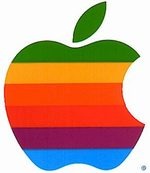 Fresh rumors abound of imminent iPod updates, with suggestions that Apple are looking to retire or refresh much of their current PMP range.  AppleInsider has heard from Target employees that the product status for all current iPod models has changed from "active" to "discontinued" on their stock management system; meanwhile, UK retailer Argos is apparently preparing to launch an iPod sale, with display materials already reaching stores. 
According to 9to5Mac, and their manufacturing sources in Asia, the new iPod nano models will see storage capacity double and new features added.  They'll also be multicolored, say the tipsters, although it's unclear as to whether that will be a new addition to the color range or, less likely perhaps, a complete replacement.
Verbose Piper Jaffray analyst Gene Munster has been lending his voice to the rumor mill too, suggesting that, while significant physical hardware changes are unlikely, the entry level iPods will get a storage bump.  He also expects a price cut for the iPod Touch, bringing it to a $199 price point.
"Specifically, we believe Apple will increase the capacity of the iPod shuffles as well as the iPod nanos (but maintain current price points); redesigned form factors for the shuffles and nanos are unlikely.  We believe the iPod touch may be redesigned and may enter the $199 price point, in line with the iPhone" Gene Munster, analyst, Piper Jaffray
[via Engadget]