iPod Touch, Nano, And Shuffle Replace Black With Space Gray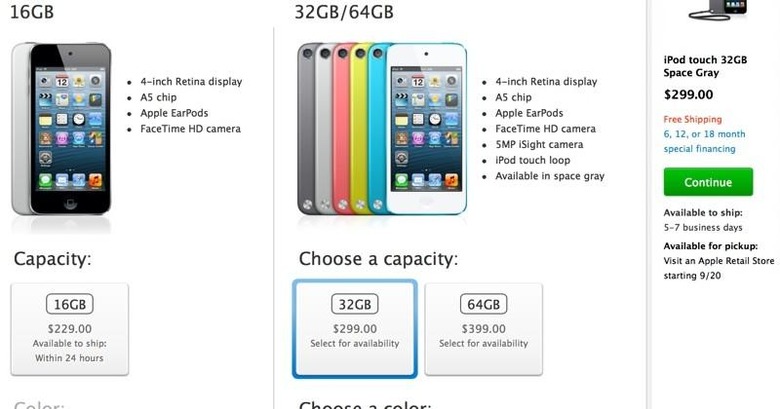 Yesterday was a huge day for Apple fanatics around the world and a big day for us with our live blog from Apple's official unveil of the iPhone 5S and iPhone 5C. If you were hoping some changes would be announced for Apple's line of iPods during the event, you probably left disappointed. The only change made to the iPod lineup came in the form of new color.
Apple officially replaced the black color option for its iPod Touch, nano, and shuffle with the new space gray color. That space gray color is also available on the iPhone 5S. The silver, pink, yellow, blue, and red options remain for the iPod Touch.
Other than getting the new color option, everything else about the line of iPods remains the same. There were no price changes leaving the 32 GB iPod touch selling for $299, the 16 GB iPod nano selling for $149, and the 2 GB iPod shuffle selling for $49.
The new color option will be available in retail stores on September 20. Apple isn't expected update the specifications of the iPod line anytime soon. Were you hoping for iPod updates at yesterday's event?
SOURCE: MacRumors