iPod touch 4 case images leak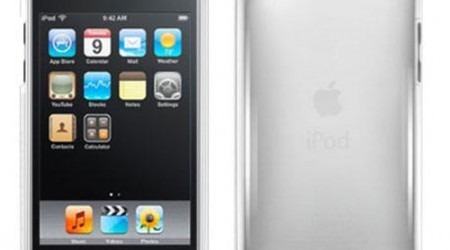 Typically, one of the first places that we get a glimpse of what future Apple products will look like is when a case manufacturer gets a mockup in hand to start designing cases ahead of the product release. Inevitably, the case and the device mockup hit the web.
Such is the case today with Hardmac unveiling images of what it said to be a case for the coming iPod touch 4. According to Hardmac, this same source offered pics of an iPod mini case last year allowing the publication to pinpoint that the iPod would have a camera.
What can be gleaned from the case images and the mockup device inside this time around is that the iPod touch 4 has a camera and flash. The thing looks a lot like the iPhone 3GS with a curved back rather than the flat glass back of the iPhone 4. That's really all we can tell from these images.