iPod shuffle 4th-Gen hands-on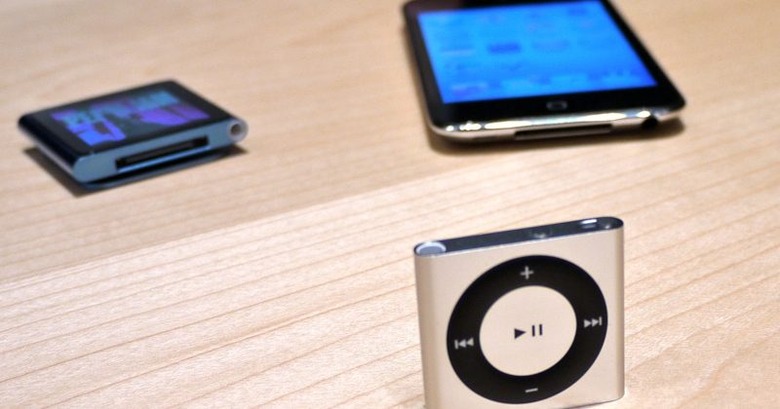 Of Apple's three new iPods today, the iPod shuffle is probably the easiest to conceptualize: the design and controls of the second-gen shuffle, paired with the VoiceOver technology of the third-gen.  That doesn't make it any less appealing in the metal, however, with a pleasing return to the squared-off clip form factor of before and an even smaller, lighter chassis.
In the hand it's incredibly light, yet still feels solid.  The shuffle control itself is a firm switch up top, while the control buttons occupy the whole front panel of the PMP.  New on the top is a discrete VoiceOver button, which can be set to read out track or artist information, playlist details or battery status in one of 25 different languages.  It's intuitive and simple, though we must admit we do prefer the look of the iPod nano with its similar form-factor and multitouch display.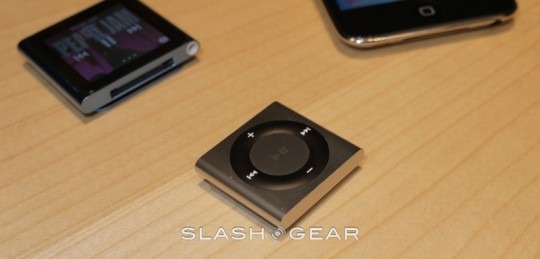 Apple has also added Genius playlist support, though you'll obviously need to manage that on iTunes 10 rather than on the shuffle itself.  The new iPod shuffle is available to preorder now, priced at $49 for the 2GB model.  It's expected to begin shipping in a week.