Apple iPod Shuffle Gets Redesigned, Brings the Buttons Back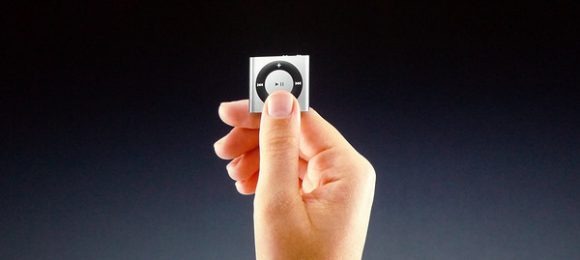 The iPod line-up is arguably one of the most popular lineages of Apple, and one that probably means the success or failure of the company (if we don't count everything else, of course). That's why we're glad to see that the iPod line is getting a huge makeover. First is the iPod Shuffle, and while many people may have liked the previous version, Apple feels that more people enjoyed the iterations before that. The more square look, and the buttons. Buttons are, after all, important.
The new Shuffle is smaller than the second generation of the Shuffle, but it does indeed look similar to the previous versions. When square was in. The new Shuffle brings back the buttons, which is good. Volume, forward, back, play, and pause, all right there. It will also let you access VoiceOver, which will let you control your playlist with your words, if that's what you prefer.
Stay tuned. More to come.