iPod classic gets 160GB upgrade, still $249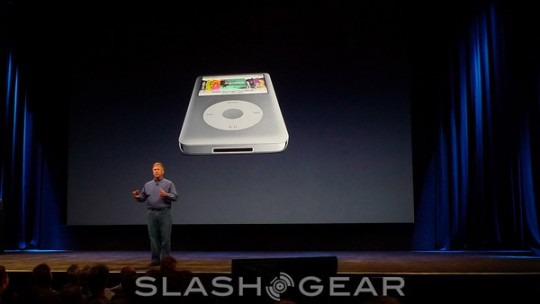 Apple's last-remaining hard-drive based PMP, the iPod classic, has also had a quiet upgrade today, with the company throwing out the 120GB of the previous version and slotting in 160GB instead.  The iPod classic remains the same size as previously, though, together with keeping the same price tag.
That means for $249 you can store up to 40,000 songs or 200 hours of video, which puts even the new 64GB iPod touch into the shade.  Color options remain silver or graphite, and it still has a 2.5-inch 320 x 240 LED-backlit display.
So, not the most attractive or impressive of iPods, but if you have masses of media and you want to carry it all around with you then the classic 160GB may be the way to go.  It's available to buy now.