iPhone X hands-on : Apple's OLED flagship up close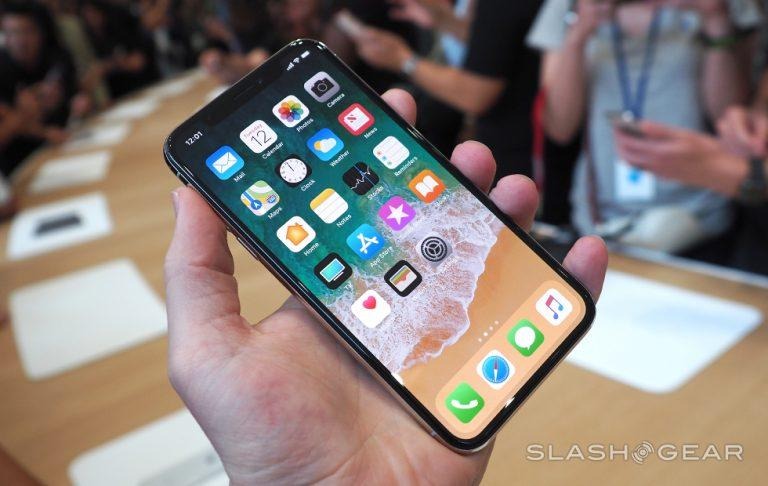 Familiar, and yet so very different. That's my first impression of the iPhone X, Apple's brand new flagship iOS smartphone, revealed today at the Steve Jobs Theater in California. First things first, arguably the most important thing if you don't want to look stupid when you walk into your nearest Apple Store: it's pronounced "iPhone Ten", not "iPhone X".
It's a fitting name for what Apple is describing as the device it sees it building the next decade of mobile technology on. To achieve that, they've left few stones unturned, and while this certainly feels like an iPhone, it also feels like something very new. There are hints of the aluminum-bodied original iPhone from a decade ago in the polished outer rim, but everything else is thoroughly new.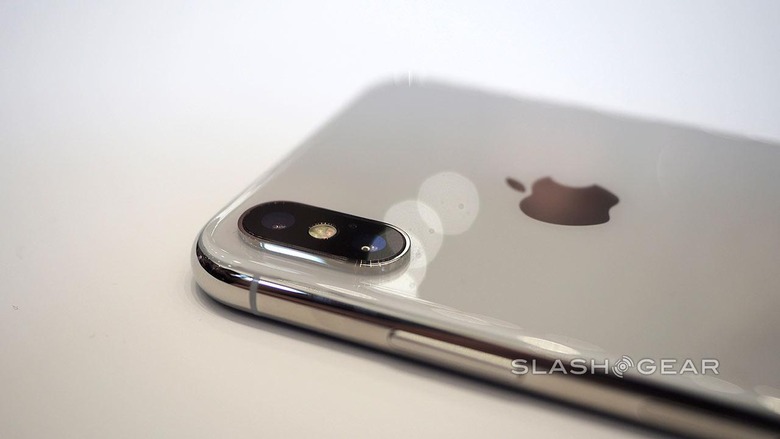 Most striking, of course, is the display. Apple has not only pushed the 5.8-inch OLED panel to the very edges of the bezel, it has hugged the corners too. The much-discussed "notch" in the top – housing not only the new TrueDepth Camera, but various other sensors used for the new Face ID system – looks intrusive in photos but, in my brief use of the iPhone X, didn't feel like it would get in the way.
You're too busy marveling at Apple's OLED screen, really. We're used to bright, color-rich panels from OLED technology but the iPhone X takes it to another level, text and graphics looking like they're embedded into the toughened glass that protects the phone front and back. It's pleasingly smear and lag-free, even in fast-paced augmented reality games, too.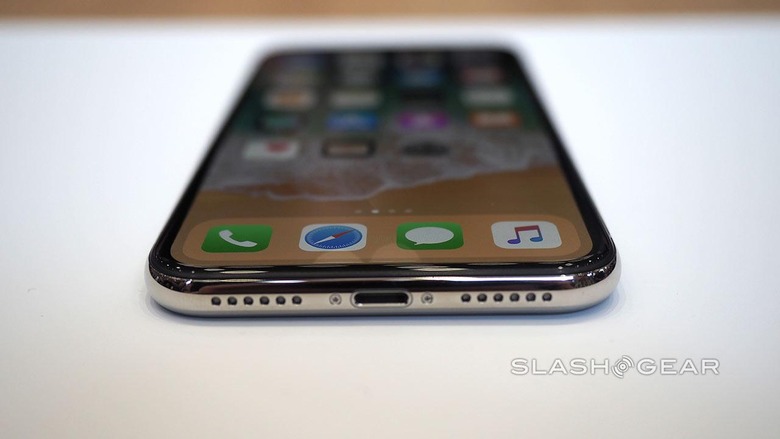 Flip it over, and behind the glass back there's now wireless charging – finally. Apple didn't go Samsung's route and include both of the common standards, opting to include Qi but leave out PowerMat's AirFuel support. That's not going to bode well for the latter standard, frankly, but should help clear up the market of wireless charging accessories. [Update: to clarify, PowerMat tells me its Charging Spots - the wireless charging points embedded in tables, devices, and other furniture in stores like Starbucks and elsewhere - will be compatible with the iPhone X as they have Qi support. However, the AirFuel chargers alone will not be compatible.] Most interesting, of course, is Apple's own AirPower Charger which can handle a phone, an Apple Watch Series 3, and a set of AirPods in the new wireless charging case, but that won't be on sale until 2018.
The cameras are a pair of 12-megapixel sensors on the back, one telephoto and one regular, just as on the new iPhone 8 Plus. However, Apple has addressed one regular complaint with the iPhone X that the iPhone 8 Plus still does not: you get optical image stabilization on both lenses, now. It should make a big difference to both photos and 4K/60p video.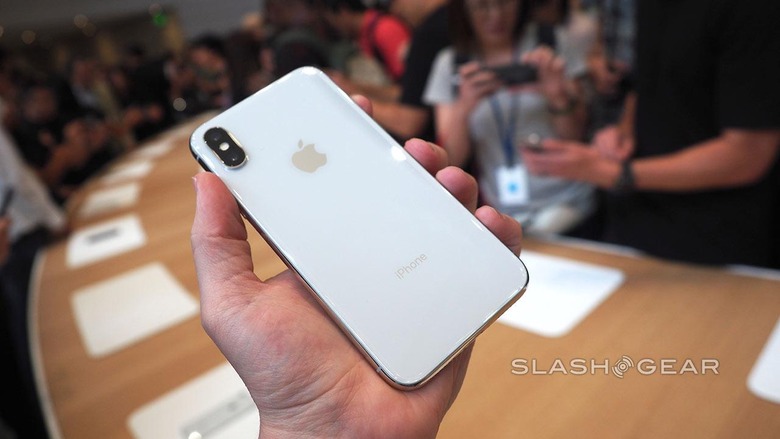 Face ID seems to work swiftly, and it'll function even if the iPhone X is flat on a table and you're just glancing down on it. I'll need to live with the phone to see whether it's quite as convenient as Touch ID has proved to be on previous iPhones. I'm still torn as to whether Animojis are going to be The Next Big Thing or just a keynote gimmick. There's definitely something borderline-creepy about talking poop speaking along to your voice, though maybe it's the good sort of creepy.
Overall, though, Apple has crafted a stunning new flagship. In a time when existing iPhones were starting to look a little – dare I say – pedestrian in comparison to what Samsung, LG, and others were doing in hardware, the iPhone X has accelerated through and can spar with the best of them. It's legitimately useful having a big screen in a more hand-friendly package. The iPhone camera is already tried and tested, and the new Portrait Mode lighting effects will only make it more appealing.
The biggest drawback is the price. $999 for the entry-level model with 64GB is a whole chunk of change to spend on a smartphone, even if it happens to be the device you spend most of your waking moments clutching, tapping at, swiping across, and generally fondling. It's bound to be out of stock almost as soon as it goes on sale, but time will tell how many buyers choose to cough up for the iPhone X premium.