iPhone X Ghost Touch And MacBook Pro SSD Fails Get Free Apple Repairs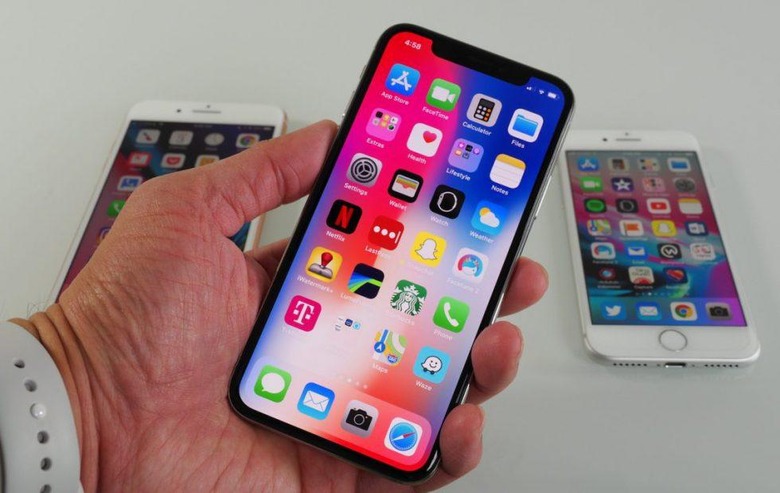 Apple is offering free repairs to fix the iPhone X ghost touch issue and certain MacBook Pro laptops that may experience drive failure. The company announced the two new repair options today, acknowledging a problem in which the iPhone X's display reacts when it hasn't been touched or fails to respond to touch, and in which a MacBook Pro SSD may fail.
The new Apple iPhone X display module replacement program details two potential issues with the phone's display: it may either respond to touches that never happened or fail to respond to touches that did happen. If a device owner experiences either problem, Apple will do the repair for free. The servicing is done through Apple or an Apple Authorized Service Provider.
Apple warns that a cracked screen or other damage that impairs the repair will need to be fixed before the device is serviced. The same warning is provided for the 13-inch non Touch Bar MacBook Pro, which may experience SSD failure and data loss. The issue impacts some units sold between June 2017 and June 2018.
Eligible devices will be serviced by Apple or Apple Authorized Service Providers for free. In this case, Apple is recommending that these customers get the drive serviced ASAP. Customers with a registered device will get an email from Apple alerting them to this new service program.
13-inch non Touch Bar MacBook Pro owners who believe they've experienced this issue can check whether they're eligible for repairs on Apple's service program page. They'll need their device's serial number, which can be entered to see whether free servicing is an option. If it is, customers should back up their data and then contact Apple or make an appointment at an Apple Store/Authorized Service Provider to get the repair.