iPhone takes HD moon photos with custom telescope setup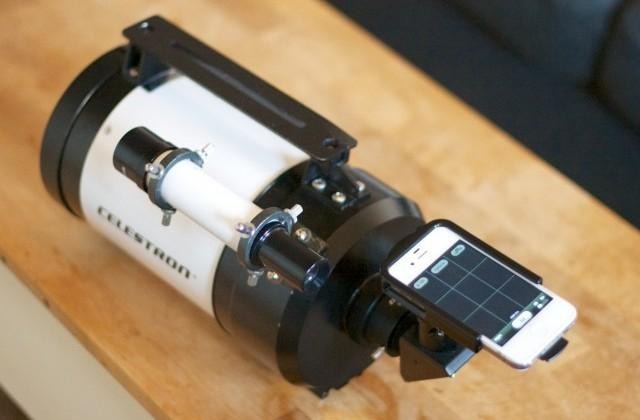 With a custom-made setup connecting an app, the iPhone, and a telescope together to take photos of space, one photographer has shown some surprisingly high-quality pics this week of our own moon. Jared Earle's custom build included the iPhone 4S, a 5-inch lens-toting Celestron spotter scope, a Magnifi accessory, and the app Cortex Camera. With these simple components, surprising results have appeared.
The photo of the moon you're seeing here comes from Earle's Flickr account, and was indeed taken with an iPhone 4S. Cortex Camera is used to take a series of photos that, in the end, create one massive high-quality and, as they say, "noise free" composite image.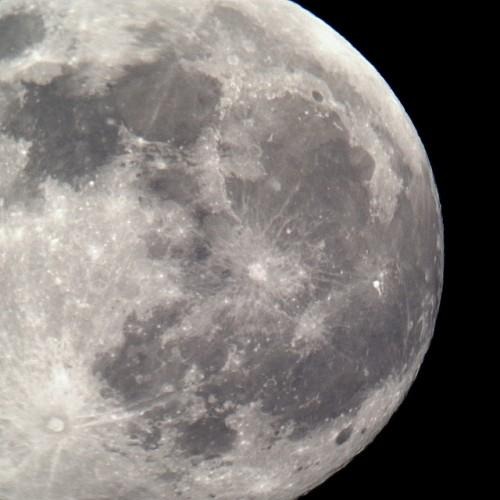 Though no tripod is necessary when using this app outside of this setup, it's important that the telescope is not sitting free on its own – don't want to drop it, after all. The Magnifi accessory is one that allows the user to mount their iPhone to any of a collection of instruments. Telescopes can be attached at the eye, as can microscopes, binoculars, and other oddities.
Earle decided to work with Cortex Camera to make up for the eyepiece he had on hand. Using electrical tape around the 24mm eyepiece allowed the Magnifi accessory to fit properly, while using Cortex Camera allowed the iPhone's sensor to be fully utilized.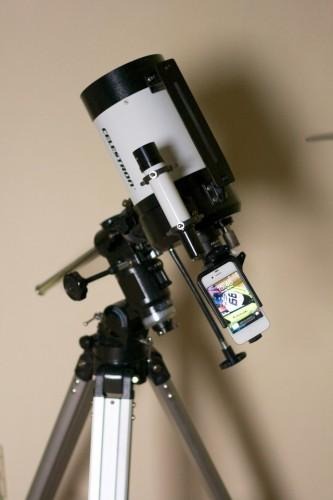 While it's suggested that the photographer get a remote shutter of some sort or another for the iPhone – and there are many, many of them out there, mind you – Earle made the process work without. Testing this setup – or one similar to it – should be done during the day to assure one's self of being able to execute a great one-off photo. Once night comes, you'll want to take said photos in the dark!
SOURCE: 23x