iPhone speed test pits original through iPhone 7 to see what's fastest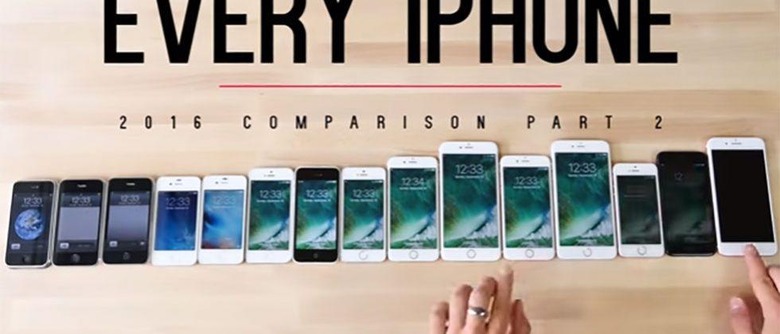 Each time a new version of the iPhone comes out we all wonder just how much faster the latest version is compared to its predecessors. EverythignApplePro has take an example of every iPhone model made going back to the original until the new iPhone 7 to see just how fast they are. You don't really remember how ugly that original iPhone is until you see it compared to the latest version.
The test starts with unlocking each of the devices and all are on the latest version of iOS that they will run. iOS 10 now requires a click to unlock making this first step take a bit longer before the real testing begins. The two new models are the iPhone 7 and iPhone 7 Plus and they run iOS 10.01. Apple claimed that the iPhone 7 is 120x faster than the original device.
The startup test has all connected to a USB hub plugged in at once. The first to start was the iPhone 7, interestingly many of the older devices started up before the iPhone 7+ was able to get running. As far as Geekbench results, the iPhone 7 and 7+ won the testing in this event. The 7 and 7+ also won in Antutu benchmarks as expected.
The camera app opening test showed that the iPhone 7 and 7+ aren't the fastest in this real world event. Speaker output decibels were measured with the two new devices racking up 104dB speaker output on both new models. Heat tests while charging show that the new models are on par with the older versions and the larger plus models tend to run cooler overall by a wide margin with the iPhone 7 plus running 98.2 degrees and the iPhone 7 running 103.1 degrees. A number of photo and videos tests were run and the cameras are vastly improved on the new models.