iPhone SE tipped to tote iPhone 6s' 4K-capable camera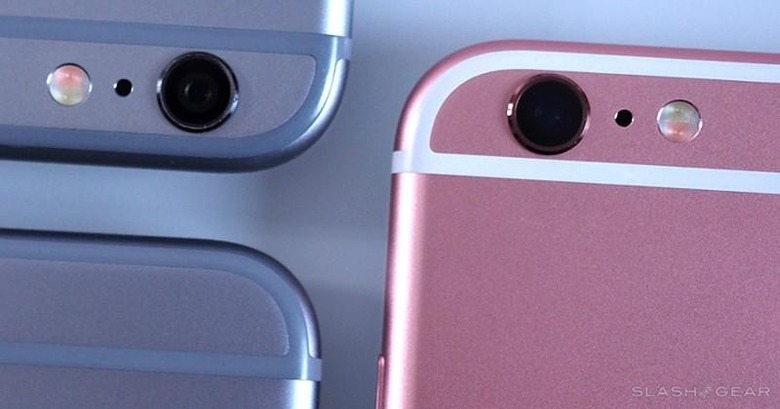 Reliable tip or late Christmas wish? The upcoming 4-inch iPhone SE is shaping up to be a rather divisive smartphone, at least based on the latest batch of rumors. Initially thought to be merely a minor update to the iPhone 5s with which is shares the same display size, the new mid-year smartphone might turn out to be the iPhone 6s' kin instead. In addition to looking like the much larger flagship, the iPhone SE is now believed to also sport the same 12-megapixel camera sensor as well.
This latest tidbit comes from a tipster who claims that Apple is shooting some footage in New York to serve as a promotional video. While that might not sound unusual, the tip goes on to say that the video is shot entirely in 4K resolution and entirely using the iPhone SE.
The small smartphone has taken a sharp turn away from its presumed iPhone 5s roots. At this point it is more accurate to call it a smaller iPhone 6s. Not only does it share in the overall new design, with curved edges and a "2.5D" arced screen, the iPhone SE is now also believed to have almost the same hardware features inside.
For one, it will supposedly run on the Apple A9 introduced in the iPhone 6s. This claim about the camera would seem to support that, or vice versa. The iPhone 6s is also the first iPhone to natively support 4K video recording. The iPhone SE will also have an NFC chip, allowing it to support Apple Pay, yet another hardware feature absent from the iPhone 5s.
That said, the iPhone SE won't exactly be like the iPhone 6s. It has long been held, or at least accepted, that it won't have the same 3D Touch feature, for one puzzling reason or another. The display will most likely also be of lower resolution than its larger siblings. While Apple may not subscribe to the common pixel resolutions, it has managed to do very well on less.
While all of these border on the possible, even the plausible, the biggest question is whether it makes good business sense. It is somewhat feared that a smaller iPhone 6s would practically cannibalize the main iPhone 6s market, much like the rumored 9.7-inch iPad Pro is feared to steal the larger tablet's would-be customers. However, it would seem that Apple has already established and proven that there is a strong market for larger screens, both phablets and tablets, and is perhaps confident that there will always be those who will buy these, even when smaller alternatives are available.
VIA: Apple Insider