iPhone SE and iPad Pro pre-orders kick off, SE in stores March 31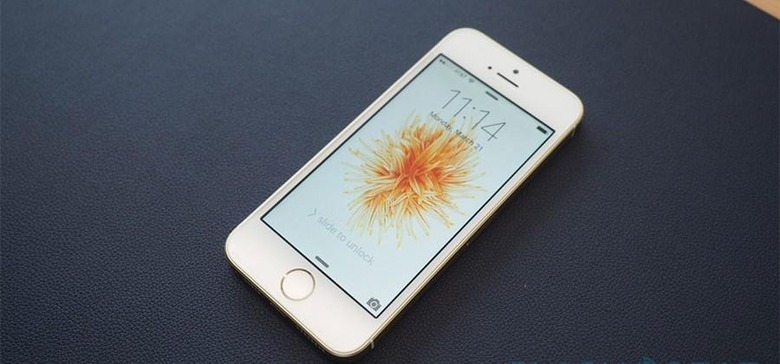 If you have already heard all you need to hear about the new Apple iPhone SE and you want one in your pocket, the device has gone up for pre-order. Apple is taking pre-orders with the device starting at $13.30 monthly with carrier financing or starting at $399 for outright purchase. iPhone SE buyers can choose from silver, rose gold, gold, or space gray colors.
The entry-level device is the 16GB unit at $13.30 monthly with carrier financing. If you need more storage space the 64GB version of the iPhone SE is available starting at $16.64 monthly or $499 outright. Buyers can get the iPhone SE on AT&T, Sprint, T-Mobile, or Verizon. A SIM free version is also offered if you are buying outright up front. Check out our hands-on with the iPhone SE for more details on the smartphone and how it works.
Those wanting the new iPad Pro can also pre-order it starting today. Apple doesn't say exactly when it will be in stores. The 9.7-inch iPad Pro starts at $599 and is offered in silver, gold, rose gold, and space gray. The larger 12.9-inch iPad Pro starts at $799 and is offered in the same colors except rose gold.
Storage options include 32GB, 128GB, and 256GB versions with pricing at $599, $749, and $899 respectively for WiFi versions of the smaller iPad Pro. WiFi and cellular versions sell for $729, $879, and $1029. The larger 12.9-inch iPad Pro starts at $799 for the 32GB version.
The 128GB flavor is $949 with the 256GB version at $1099. The WiFi and cellular 12.9-inch tablet only comes in 128GB and 256GB versions at $1079 and $1229 respectively. All three devices are available with AppleCare+. Check out our ">hands-on with the iPad Pro to learn more about the tablet.