iPhone sales rise sequentially while iPad levels out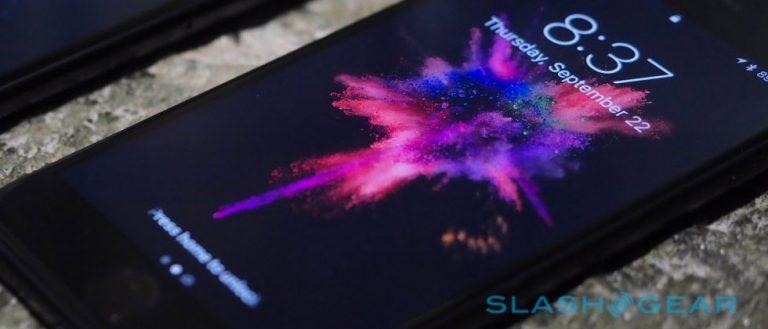 Apple quarterly earnings for Q4 2016 show the iPhone unit sales rise sequentially and fall year-over-year. In Apple's Q4 of 2015, iPhone unit sales reached over 48 million, while this quarter the company hit 45.5 million in unit sales. This is a 5% change year-over-year in unit sales, while revenue fell 17%. This most recent quarter, Apple's Q3 2016, resulted in 40.4 million in unit sales of the iPhone.
Each time we mention the iPhone here, mind you, we're talking about the iPhone category. Apple separates its products into a number of categories for quarterly earnings reports, including iPhone, iPad, Mac, Services, and Other Products. Other Products includes sales of Apple TV, Apple Watch, iPod, Beats products, and third-party accessories (sold through the Apple store).
SEE: iPhone earnings "stall" was inevitable
Compared to Apple's iPhone sales – and every other product category on down to services – Other Products is a tiny category. This reinforces data provided this week by IDC that shows smartwatch unit shipments tanking around the world. As revenue for the iPad has stopped up at 0% revenue change year-over-year, it's unclear whether that category will be folded into Other Products at some point in the future.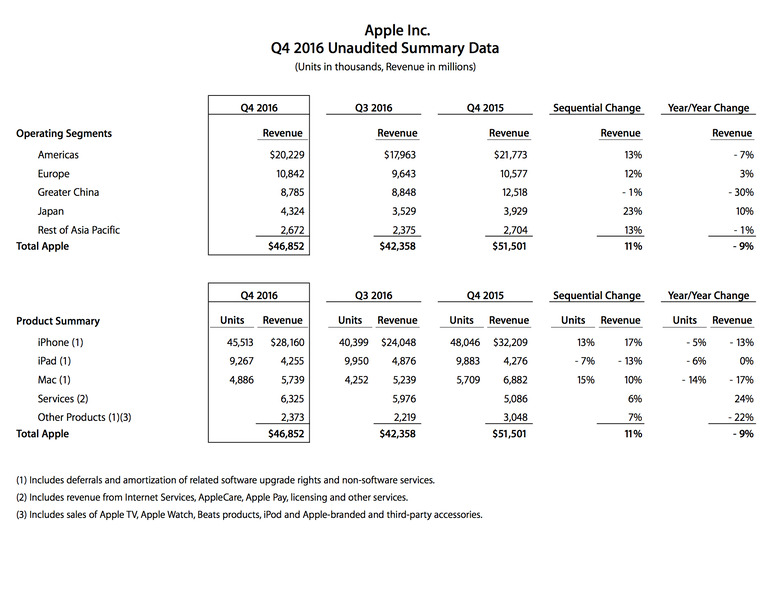 Mac unit sales have gone down by 14% year over year, with a 17% revenue change in that time. Sequentially, Mac sales have gone up. This could very well be because the three months ending on September 24th includes School Shopping season.
iPhone sales going up in the past three months has a lot to do with the iPhone 7 and iPhone 7 Plus being released, too. What's surprising is the fact that the iPad sold fewer units in Q4 than in Q3. This is a period where one might expect the tablet to see more sales because of the school shopping season – but no such dice.