iPhone Personal Hotspot coming to all in iOS 4.3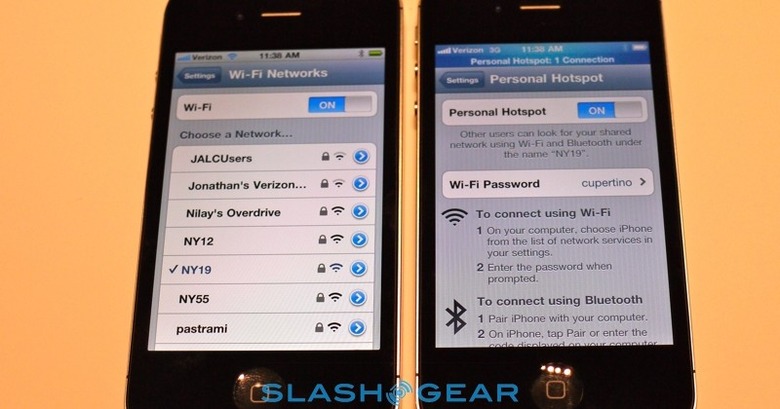 The personal hotspot functionality unveiled on the Verizon iPhone 4 yesterday is coming to all iPhones in iOS 4.3, though it will require carrier blessing before users can actually take advantage of it. According to BGR's source, the new firmware is expected to hit technical acceptance in March 2011.
The new functionality will allow the iPhone to work as a mobile hotspot, sharing its 3G connection with up to five WiFi-attached devices. It's the same functionality that we've seen on Android and other devices for some time now, but will make its iPhone debut on the Verizon model.
However, since WiFi tethering of this sort can have a significant impact on carriers' 3G networks, we're expecting some players – AT&T comes to mind – to be cautious about enabling the functionality. Still, with Verizon gung-ho about mobile hotspots, AT&T may have no choice but to follow suit if they want to remain competitive.