iPhone patent will collect thieves' fingerprint, photo, data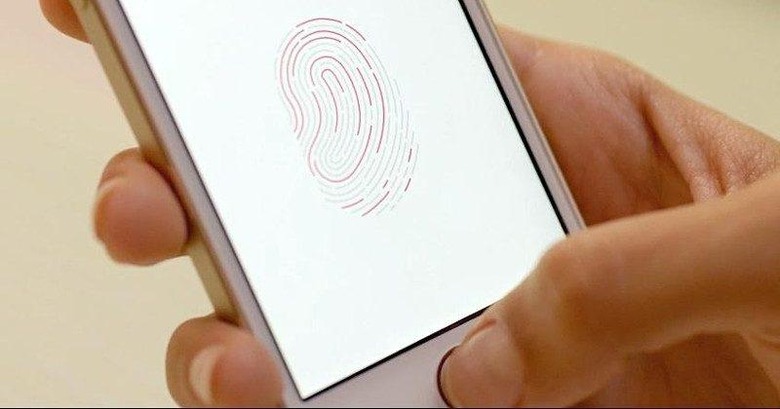 "Apple Picking", referring to the spate of iPhone thefts a few years back, might no longer be as common, but unauthorized physical access to smartphones and mobile devices is still pretty much a thing. Apple, how has been very aggressive with anti-theft measures, has apparently filed a patent that takes things a step further. Based on the patent, an iPhone, under a set of circumstances, could collect biometric information as well as photos of an alleged thief. Or basically anyone trying and failing to unlock the smartphone.
iPhones, particularly thanks to the Touch ID fingerprint sensor, already employs stringent security measures, but the most that it does is keep out unauthorized users or, in a worst case scenario, remotely wipe the content on the device. If the ideas and technology laid out in this patent are implemented, future iPhones will become a bit more reactive in such instances.
Again, under a set of circumstances, both set by Apple and by the user, if the system determines that an unauthorized user, like a thief, is trying to access the iPhone, it will store the culprit's fingerprint data, to help in identification later on. It could also silently take a photo of the perpetrator for the same purpose, similar to what some third party security suites have been offering for a while now.
Things, however, go into murky legal water from here.
The patent also details capability to monitor the user's actions, like taps or typed text, no different from a keylogger or spyware. Plus, the data collected on the alleged criminal will either be stored on the iPhone itself or, better yet, on Apple's servers for further evaluation. The patent mentions employing machine learning to identify truly criminal elements from, say, a toddler that's innocently trying to use his or her parents' iPhone.
It's all for the sake of protecting the user, some would defend. But the fact that Apple would have access to this type of data might be chilling for some, especially those that have rallied behind Apple in its fight against government-sanctioned spying. That said, this is simply a patent, filed years ago, which doesn't represent actual implementation. If it ever becomes implemented, that is.
VIA: Apple Insider