iPhone N94 prototype photos leaked, could be 4S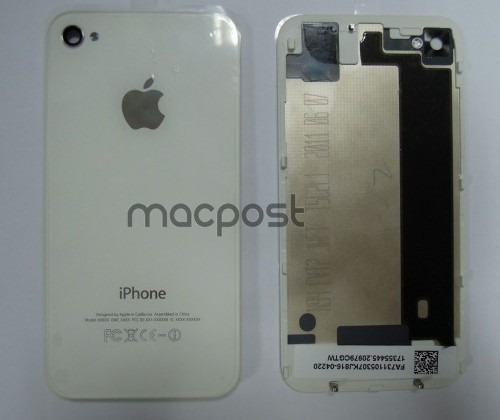 New images have surfaced of the back casing of what could be a prototype of either the iPhone 4S or the iPhone 5. The case is labeled with EVT for Engineering Verification Test and is dated June 7, 2011, but looks nearly identical to the current iPhone 4 design without any of the rumored design changes.
The casing is also labeled with an internal model number of N94, which has been associated with the next-gen iPhone when the number first appeared in an iOS 4.3 SDK. The N94 was identified as supporting an A5 processor, which is the same that's used in the iPad 2 and the same that's believed to be in the iPhone 5.
However, the iPhone 5 has long been rumored to feature a larger screen with a more dramatic design overhaul, featuring an almost tear-drop profile and a more rounded backing, whereas the leaked photo clearly shows a device with little change from the iPhone 4.
Rumors persist that Apple may be introducing a cheaper variant of the current iPhone 4 in addition to the iPhone 5 and that it may be geared for T-Mobile. This so-called iPhone 4S could perhaps be what we're seeing here. Although this prototype looks very much like the iPhone 4, it has a redesigned antenna, A5 processor, and it very likely has support for T-Mobile's 3G service.
[via MacRumors]