iPhone most satisfying on AT&T and Verizon says JD Power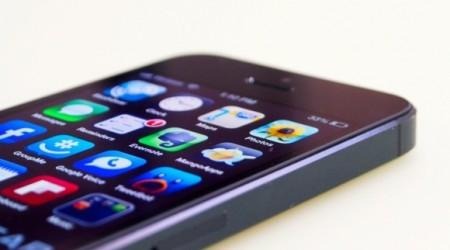 The iPhone is the most satisfying smartphone on AT&T and Verizon, while customers of other carriers are happier with Samsung devices, according to the latest set of JD Power experience surveys. Breaking down the smartphone satisfaction score by each of the four top US carriers for the first time, the new batch of numbers – gathered between February and August this year – indicate Apple's iOS handset is the most rewarding across the two largest networks, though Samsung has made advances since the last survey.
On AT&T, Apple was rated 856 out of 1,000 for satisfaction, earning it a five-star award from JD Power. Nokia took second place, with 843 points, and Samsung third, with 839. Overall smartphone satisfaction was highest among AT&T customers, in fact, with an average of 861.
Over on Verizon, Apple scored 861 points, while Samsung trailed behind 34 points, at 827, two ahead of the carrier's average smartphone satisfaction. HTC took third place, with 812 points.
On Sprint, Samsung edged ahead of Apple, with 853 points compared to 849. JD Power says that customers of the network "are more likely to purchase their smartphone device because of phone features" and overall satisfaction was on average 835 points.
Finally, the iPhone was not available on T-Mobile USA in the period JD Power surveyed, leaving Samsung to take the top spot with 830 points, five ahead of the satisfaction average for the carrier, and 15 points ahead of LG in second place. T-Mobile customers are primarily motivated by price, the research firm says.
JD Power looks at performance, physical design, features, and ease of operation in its surveys, though not all categories are ranked equally. Interestingly, while the iPhone 5 and Galaxy Note II do particularly well across all carriers, the company says, so do the Nokia Lumia 920 and the BlackBerry Z10.