iPhone, iPad, Mac sales back on the rise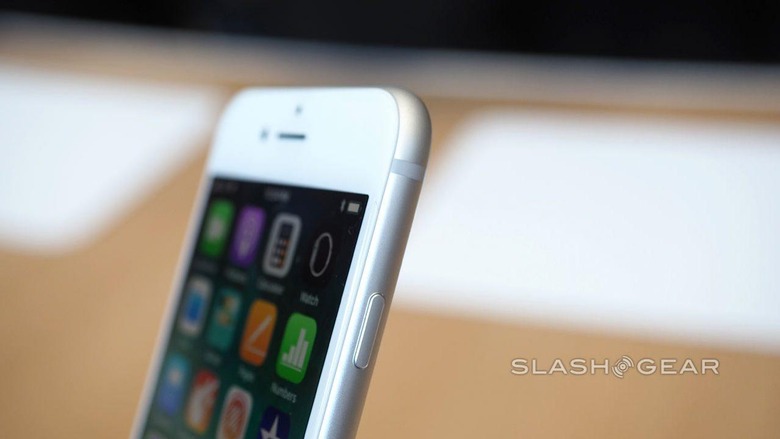 Apple fiscal 4th quarter sales results are in with a return to growth in the smartphone, tablet, and notebook markets. While MacBook sales never really went anywhere drastic, both iPad and iPhone unit sales have been between flat or dropping for the last several quarters. It would appear that Apple's newest moves in smartphones and tablets have made the difference – and this in the quarter before the holiday season.
Each year Apple's sales quarters generally follow a pattern – or have over the past 6 years or so. The lowest quarter is generally that of the second set of three months of the year, while the highest is usually the last three months of the year. Last year Apple saw growth on all product unit sales between the holiday seasons, but a drop between summers.
This quarter Apple sales numbers out-reach that of their previous highs, making this the best fiscal fourth quarter the company has ever had. Apple sold a whopping 46.7-million iPhones, up from their ever-so-slightly lower 45.5-million units sold during this same quarter one year ago. Sequentially iPhone unit sales are up 14%, as is to be expected.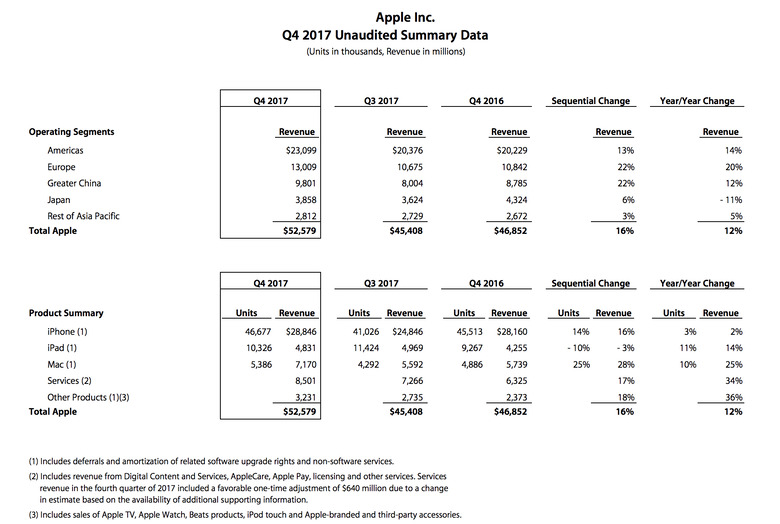 Of note – this quarter included the start of iPhone 8 and iPhone 8 Plus sales, but comes before the iPhone X went on sale. This was Apple's fiscal 2017 fourth quarter white ended September 30, 2017.
The only negative percentage was in unit and revenue change from last quarter to this quarter in iPads. That is instead of 11.4-million units, the company sold 10.3-million – so, not too shabby anyway. The biggest change this quarter came in Services, in which revenue grew 17% sequentially and 34% year-over-year.
Services includes revenue from Digital Content, Digital Services, AppleCare, Apple Pay, licensing, and "other services." Apple notes in their earnings report that Services revenue in their fiscal 4th quarter of 2017 included "a favorable one-time adjustment of $640 million due to a change in estimate based on the availability of additional supporting information." Let me know if that makes sense to you and cash me outside how bout dat.