iPhone Heading To Target And Sam's Club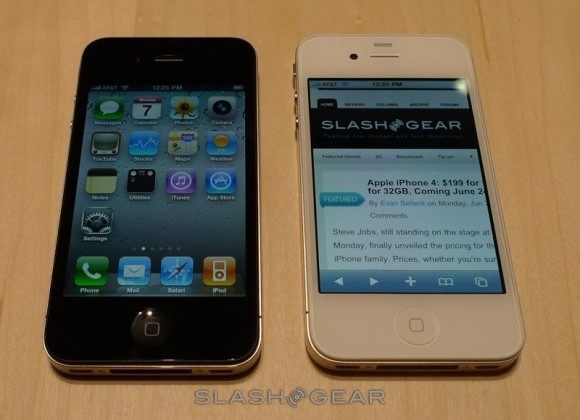 Earlier this month, Target began selling Apple's tablet device, the iPad, and it looks like the national discount chain doesn't plan on stopping there. According to AppleInsider, people familiar with the matter have expressed that the iPhone is next in line to drop onto Target store shelves. Talk amongst district and store managers increased over the last few months, which ultimately lead up to the recent availability of the iPad, and persists with the upcoming availability of the iPhone.
Target is currently in the process of adding mobile phone centers to 850 of its stores nation wide, hoping to get them up and running before the holiday shopping season kicks off. The retailer is doing so in a partnership with Raido Shack, which is also an authorized reseller of Apple's iPhone. When the iPhone lands in Target stores, new customers should be able to activate their new phone right there in store, without having to take it home first.
The impending launch of the iPhone is apparently linked to a pilot program which began in 100 stores last October. The program is currently expanding, and it's seen as a direct move against electronics retailer Best Buy. And, as Walmart expands their own electronics presence in stores across the nation, Target is doing the exact same thing. It's unknown when the roll out of the mobile phone centers will start, or complete, so the arrival date for the iPhone is still up in the air.
Furthermore, it looks like the iPhone is also heading to Sam's Club locations. During Walmart's quarterly earnings call on Wednesday, it was officially announced that the device would hit retail shelves some time in the near future, along side the iPad. No specific dates were provided, however.
[via AppleInsider]