iPhone GPS module from partfoundry - requires jailbreak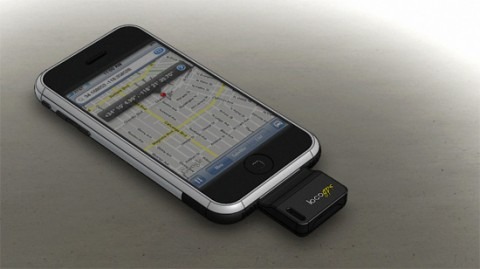 Partfoundry announces its GPS module for the iPhone. It plans to ship the module in February with price tag of $89. The module will not work out of the box; you will need your iPhone to be jailbroken.
video of the prototype after the jump
The GPS module from Partfoundry utilizes SiRF Star III GPS chip and uses returned data with iPhone's Google Maps. Partfoundry will make the application that comes with its GPS module open source.