iPhone Controlled Stunt Car Racer launches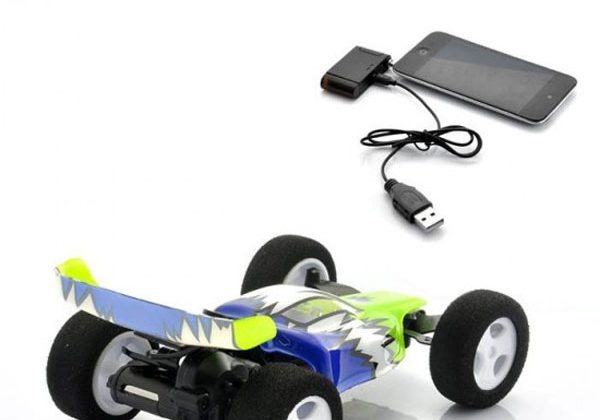 There've been all sorts of remote-controlled toys that are controlled using the iPhone hit the market over the last year or more. The first of these devices we saw were remote-controlled helicopters, but there have been cars and other toys as well. A new iPhone controlled toy has now launched, and it is called the iPhone Controlled Stunt Car Racer.
The little RC car measures 11.0 x 7.0 x 2.7 cm and has an internal 100mAh battery for power. The battery is a lithium polymer unit that charges from a USB port. The car comes with a small transmitter that plugs into the headphone port of the iPhone and offers control from up to 20 m from the car. The app can be downloaded from the App Store.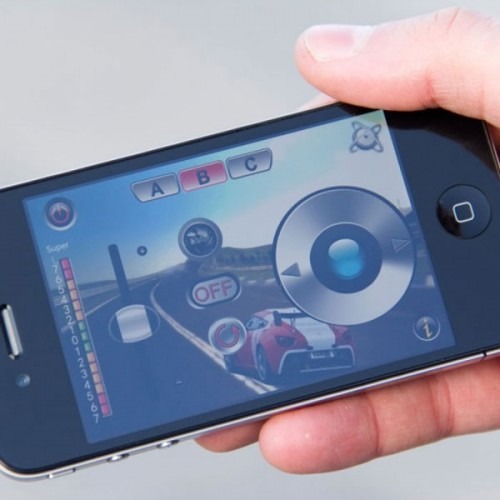 The app offers a little virtual joystick controller and supports Gyro tilt controls as well. The app controls the car for left/right and forward/back. There are three bands to choose from allowing multiple cars to race at the same time. The transmitter that plugs into the iPhone charges from USB is good for 60 minutes per charge and the car will run for 15 minutes per charge. The app to control the car is the same YJ-Helicopter app that the company's helicopter uses.The car sells for $49.99.