iPhone Augmented Reality revealed with ARKit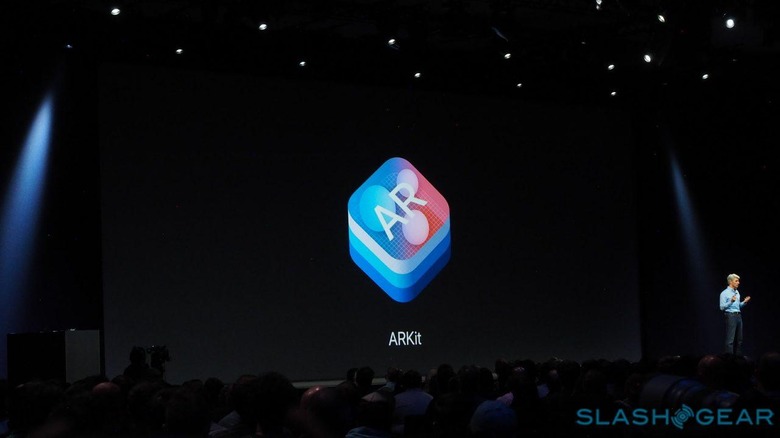 Apple's next hand in the future is Augmented Reality, as evidenced this morning by Craig Federighi speaking onstage at WWDC 2017. With Augmented Reality developer kit – ARKit, they call it – developers will be influencing the way the future is seen through the iPhone and iPad. With this kit, simple computations are able to be made, for starters, including allowing the iPhone to detect a flat table surface.
There's a demo app for ARKit that developers will be able to play with which can put a coffee cup on a table. This is not mind-blowing stuff – it's been done before – but Apple's influence will change the momentum in a big way. Apple's tweaks make all the difference – like changing the shadows on the coffee cup when a lamp is added nearby.
Apple suggests that ARKit will include fast, stable motion tracking as well as plane estimation with basic boundaries. Developers will have access to ambient lighting estimation as well as scale estimation. Inside this kit is support for Unity, Unreal Engine, and SceneKit. Xcode app templates are also included in the kit.
Craig Federighi suggested this week that "hundreds of millions" of iPhones will be able to support augmented reality with this kit. We'll find out soon what that means in terms of model years and processors. This is what Apple calls "the largest AR platform in the world."
Early examples of apps being developed now with ARKit include an IKEA app, LEGO (with LEGO Batman, of course), and of course Pokemon GO. Wingnut has a game launching for the iPad with ARKit soon – later this year, actually – that'll be relatively radical. This developer kit will be available through Developer.Apple immediately if not soon!