iPhone: AT&T 2-Year Contract No Longer Available At Apple Stores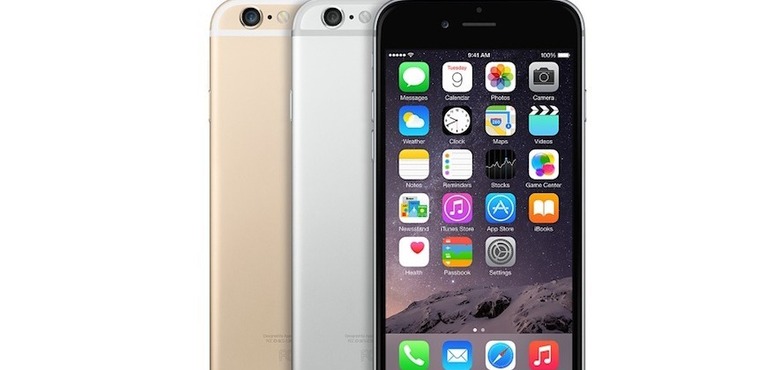 About two weeks ago it was reported that US carrier AT&T was going to begin moving away from 2-year contracts on smartphones it offers, instead trying to push customers to sign up for its AT&T Next plan. The change was predicted to begin on June 1st, and while it's a few days late, it appears that's what AT&T is now doing, starting with iPhones sold at Apple Stores. As of today, purchasing an iPhone on AT&T from Apple will require users to choose AT&T Next.
AT&T Next is a financing program for devices without the requirement of a contract. So instead of signing up and tying yourself to the carrier for 2 years in exchange for a subsidized price on an iPhone, you pay for it in smaller monthly increments. You end up paying more for the device in the long-term, but it's also much easier to upgrade to the latest model each year, not to mention dump AT&T at any time if you're unhappy with their service.
The elimination of a 2-year contract with iPhones applies to both Apple's online store and retail stores. Sprint and Verizon customers can still choose 2-year contracts, however.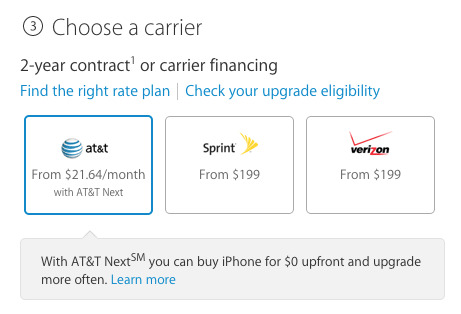 When signing up for AT&T Next, customers have a choice of making payments for the device over 12, 18, or 24 month periods. The new starting prices for all AT&T iPhones sold through Apple follows:
iPhone 6
- 16GB: from $21.64/month
- 64GB: from $24.97/month
- 128GB: from $28.30/month
iPhone 6 Plus
- 16GB: from $24.97/month
- 64GB: from $28.30/month
- 128GB: from $31.64/month
To clarify, this not something AT&T is doing to target Apple or the iPhone. This is a move the carrier will be applying across the board to all devices it offers. As of now, Apple Stores are the first to see the change, but other retail outlets will probably soon follow. In the earlier report, it was said that 2-year contracts with AT&T would still be offered, but only through their website and in their own stores.
VIA MacRumors