iPhone architect presents Electric Imp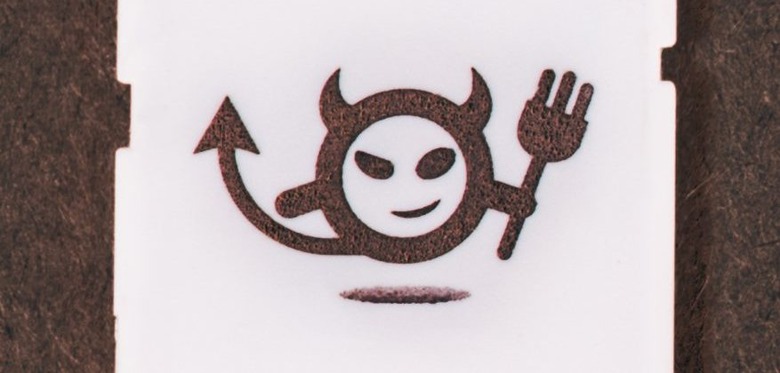 It's time to take a peek at some brand new use-cases for a company that's been brewing some magic for a bit over a year – Electric Imp, headed by CEO Hugo Fiennes, former Apple hardware team manager and iPhone architect. This fellow co-founded this group by the name of Electric Imp and is presenting their greatest ware yet: an SD-card sized Wi-Fi node set to be the standard for connecting the web to all things electronic. These little $25 cards may well be slotted into everything you own in the near future from your electric outlet to your coffee maker.
What you'll be doing with this little impish card is connecting one web-connected device to another – the simplest example being you switching on a light from your smartphone. Each card is powered by the device it connects with, connecting then to your wireless network and showing up on Electric Imp's servers for access anywhere across the globe. Below you'll see an example where the Electric Imp card is slotted in to a wall outlet, powered by the same energy that moves through the sockets, controlling the outlet with its own hardware and connecting to the web so that you can make it all happen remotely.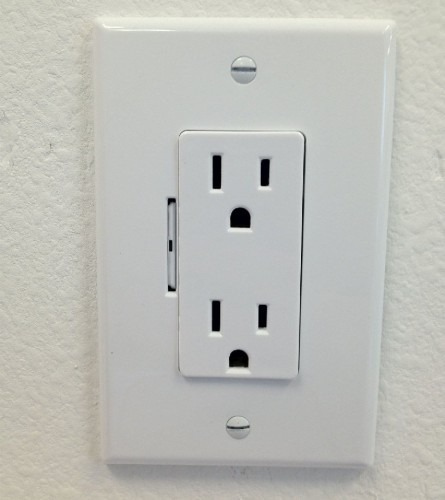 Another example (after the simple light switch situation) comes from EDN who spoke with the makers of Electric Imp this week:
"A second example is an Electric Imp enabled passive infrared sensor. Fiennes demonstrated how it could be programmed to report the time and date of detected motion to a client's Web pages on the Electric Imp server. In turn, those pages could be programmed to send an alarm to a mobile phone. The alarm could also be triggered if no motion was detected, allowing the sensor to serve as a monitor for the elderly in their homes, for example. If there is no activity before 9 a.m., a message is sent to a caregiver." – EDN

Brilliant stuff, really – if for no other reason than it's all done primarily from this single card which will cost developers just $25 at the end of June, 2012. Developers will also be able to pick up a development kit for $7 which includes an ID chip, socket, and power connection on a small board. All the information you (the developer) needs can be found at ElectricImp.com, with apps well on the way as well. You can also pick up a $20 or $25 set on their DevKits page depending on how far you want to dive down the rabbit hole.
Let us know how it goes!